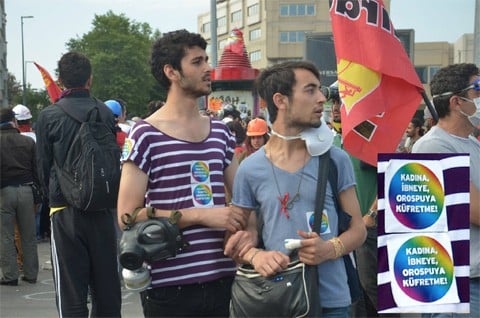 (dimiter kenarov)
The resistance against Turkish Prime Minister Recep Tayyip Erdogan's government in Istanbul's Taksim Square has inspired some of the largest and most violent demonstrations there in years. The protests, revealing a simmering discontent with growing authoritarianism and fueled by the proposed demolition of the city's Gezi Park, have brought together many of Istanbul's minority groups, including LGBTs.
Bulgarian journalist Dimiter Kenarov agreed to share some of his photos on Towleroad (you can see others here).
I'm also sharing a translation of a caption of the photo above by a Facebook user, Lachezar Georgiev:
"This is a photograph by the independent Bulgarian journalist Dimiter Kenarov, who is reporting on the events in Taksim Square in Istanbul. At the protests people are shouting "Taip (Erdogan's nickname) — faggot," "son of a whore," "he runs like a woman."
In response… stickers and slogans like the one in the photo have appeared, on which is written "Do not insult (curse/swear at) gays, women and prostitutes, we are all here together." Because prostitutes were the first who rushed into the streets through the night to help people who had been beaten by the police. The gay community were the first at the protests. Women are on the front lines against the police."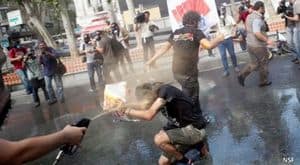 I also spoke last week with Mehmet Binay, a filmmaker who is currently in Istanbul working on a feature film, and did this brief interview with him.
Binay co-directed the 2012 film Zenne Dancer, about Ahmet Yildiz, a 26-year-old gay Turkish man who lived proudly and openly in Istanbul and was shot to death leaving a cafe near the Bosphorus Strait, the victim of an 'honor killing' by his own family. I wrote more about Zenne here.
What is the extent of the participation of the Turkish LGBT community in the protests?
Turkish LGBT have been taking part in the protests to a large degree as this is a protest against an ever growing authoritarian government.
How large, how many people from the LGBT community are participating in the protests
I couldn't say that. Perhaps 5-10% of the protesters.
What does the LGBT community believe it will gain from the protests?
The LGBT community has been suffering socially, legally and politically in Turkey. A more democratic government could help the LGBT's to get their rights, recognition and legal protection against hate speech and acts.
What is the reaction from other groups involved in the protests to the inclusion of LGBT groups?
Very welcome. Gezi movement has united people regardless of their sexual identity, political affiliation or religious practices.
What is the situation in general for gay people in Turkey and Istanbul?
Istanbul has been attracting a large LGBT community for the last 10 years. It has become easier to live out and proud in Istanbul and other cities like Ankara and Izmir recently. However, life is still very difficult for transgender and transsexuals even in cities like Istanbul where they are being mobbed (bashed) in neighbourhoods.
How has Erdogan's government behaved toward LGBT people? What policies has he put in place or taken away?
Erdogan said in 2000's that LGBT's should get their rights as well. He hasn't behaved supportively after he came to power. A recent AKParti minister for family affairs called gays "sick." There are dozens of gays and transgender people that were murdered by their families or others. No serious legal action has been noticed in terms of justice. AKParti also rejected calls from the opposition to recognise LGBT's in the new constitution which could give them legal protection from hate speech.
How long do you expect the protests to last and what is the goal?
The goal has become to criticise the government's authoritarian stance and PM Erdogan's mentality of not listening to his own people.
***
I'm also posting a video (about the whole movement, not just LGBTs) AFTER THE JUMP which is the best primer on what is happening in Istanbul that I have seen to date. It was produced by VICE.
Watch it, AFTER THE JUMP…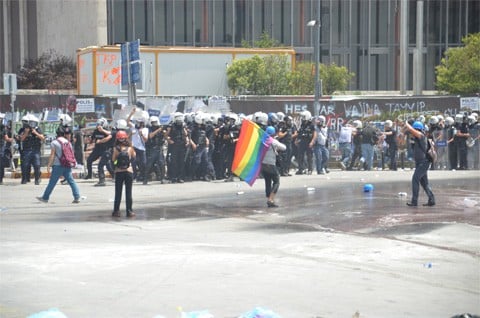 (dimiter kenarov)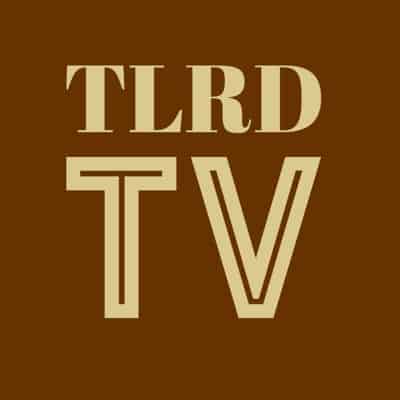 And here is a current news update on what has happened in the last 36 hours: