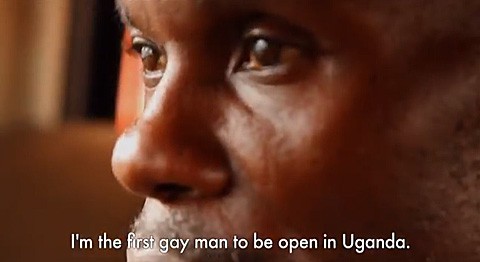 I first posted about Call Me Kuchu back in April 2011 when the filmmakers were looking for funding on Kickstarter. The film documents the story of slain Ugandan LGBT activist David Kato and others prominent in that country's struggle.
The film will open on June 14th in New York and on June 21st in Los Angeles, with more markets to follow.
Kuchu has been on the festival circuit and won the Teddy Award for Best Documentary and the Cinema Fairbindet Prize at the Berlin International Film Festival (Berlinale) and both the top jury award for best international feature and a top audience recognition at HotDocs in Toronto. The film is directed by Katherine Fairfax Wright and Malika Zouhali-Worrall.
Check out the powerful trailer for this must-see documentary, AFTER THE JUMP…