U.S. Representatives Mark Pocan (D-WI, pictured) and Charlie Rangel (D-NY) on Wednesday announced legislation that would restore honor to gay and lesbian service members discharged from the military because of their sexual orientation by upgrading their records to reflect honorable service, Pocan's office announced on Wednesday: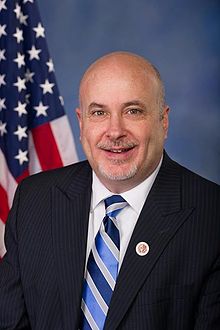 The "Restore Honor to Service Members Act" is about more than upgrading a piece of paper. Every form of discharge previously given out prior to the repeal of "Don't Ask Don't Tell" carries with it consequences that can follow a service member for his or her entire life. While the character of discharge varied, many members received discharges that were classified as other than honorable or dishonorable, particularly prior to the implementation of the "Don't Ask Don't Tell" policy in 1993.  In many states, a dishonorable discharge is treated as a felony, and service members receiving a general discharge, a lesser offense, can encounter grave difficulties acquiring civilian employment. All were barred from reenlisting in the military. Depending on the discharge received, service members may also be blocked from voting, unemployment benefits, participating in the GI Bill or receiving veteran benefits such as health care, VA disability, and ceremonial burial rights at military cemeteries.
The "Restore Honor to Service Members Act," turns the current broad review policy outlined in a memo from the Under Secretary of Defense into clear and settled law. It ensures all services members who were previously discharged because of their sexual orientation receive a timely, consistent and transparent review of their records so that gay veterans who served honorably have their records rightfully upgraded to honorable.  It also removes any indication of a service member's sexual orientation from the record, so they are not automatically "outed" to those accessing their record and protects against future discrimination by decriminalizing consensual relations between same sex couples, bringing military law in line with Supreme Court rulings.
Said Pocan:
"As we celebrate the considerable progress we've made toward full equality in our military, we cannot forget about those who continue to suffer because of the discriminatory policies of our past. Our legislation ensures that gay veterans who selflessly served our country no longer live with tarnished records that prohibit them from receiving the recognition, benefits and honors they deserve. By enshrining the implementation of the "Don't Ask Don't Tell" repeal into law, our country can finally close this dark chapter of our history and move forward."