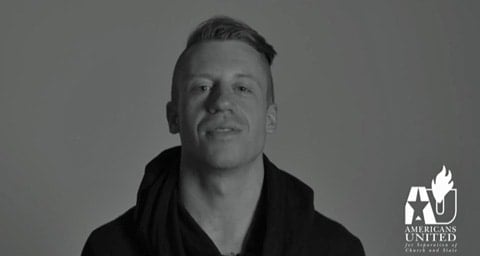 Macklemore calls for the government to support gay families in a new clip for Americans United.
Says the rapper:
All families deserve respect. All parents deserve support whether they're gay or straight. I want a government that doesn't discriminate, a government that doesn't try to use religion to define what makes us a family. And that's why I am one of the voices united for  the separation of church and state.
Watch, AFTER THE JUMP…
Last week I posted another awesome clip in this campaign with Glee's Jane Lynch, and Jordan Peele, singing an epic break-up song. Don't miss it.