Mexican soap star Sebastián Ligarde has come out in Mexico's TVyNovelas magazine, the HuffPost reports: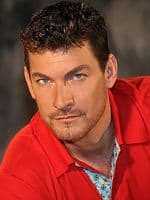 The 59-year-old Mexican soap star, and famous villain in the telenovela "Quinceañera," told the magazine: "I'm gay and I say this with pride. No gay person should have to walk down the street with stigma stamped on his forehead. Sexual preference is genetic… and if God and my family knows it, then let the world know it.
Ligarde, who has his own acting school in Miami, added "I believe I'm at an age when I can help new values… and to have the courage to accept myself publicly, as Ricky Martin did. He has been an inspiration for me when it comes to talking about this subject."
Ligarde told the magazine he has been in a relationship for two decades, and once identified as bisexual because "it doubled (his) chances at getting a date on Saturday night."