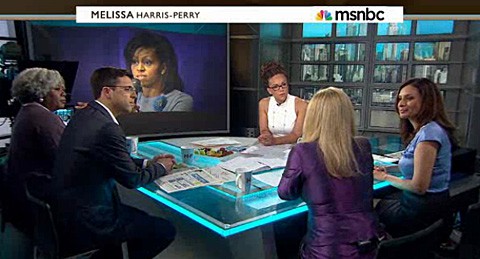 Melissa Harris-Perry and her panel took a look at the heckling of Michelle Obama last week by GetEQUAL activist Ellen Sturtz. The panelists, Anthea Butler, Maria Teresa Kumar, Edwina Rogers, and Ezra Klein mostly thought it was the wrong place and the wrong time to do so.
Watch, AFTER THE JUMP…
Ellen Sturtz, the activist who heckled FLOTUS, explained herself in a WaPo opinion piece on Saturday.
Visit NBCNews.com for breaking news, world news, and news about the economy