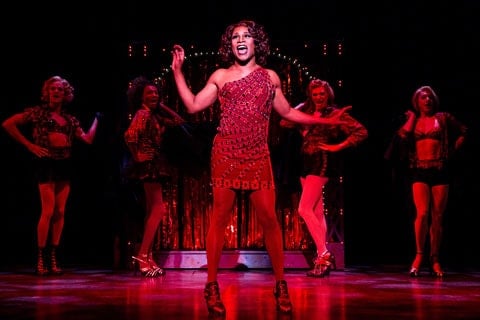 BY NAVEEN KUMAR
Prizes were handed out for the 67th Annual Tony
Awards at Radio City Music Hall last night, in a ceremony that recognized a
historic number of leading women behind the scenes, African-American
performers, and drag queens of all walks.
Neil Patrick Harris returned to host the ceremony, kicking off the evening with a characteristically charming
opening number. The night was packed with musical performances from an encyclopedic array of current Broadway offerings—old
and new, nominated and otherwise—including equally bizarre appearances by Mike Tyson and The Phantom of the Opera.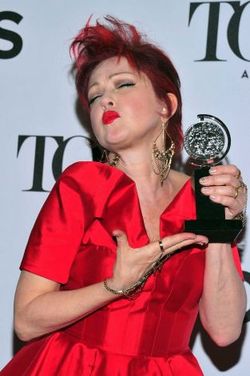 Kinky Boots won
the big prize for Best Musical, beating out rival Matilda, which took home wins in other categories including Dennis
Kelly for Best Book and Gabriel Ebert (who plays Matilda's father) for Best
Featured Actor. Kinky Boots also took
home Best Choreography for director Jerry Mitchell's heel-raising work with his
company of limber queens.
In another big triumph for the show, Cyndi Lauper became the
first woman to win Best Score on her own (not as part of a co-ed team) for her
original music and lyrics for Kinky Boots.
The pop idol was also on hand to sing "True Colors" during the ceremony's 'In
Memoriam' segment.
Billy Porter was one of four African-American actors who won
across the eight performance categories, taking home Best Leading Actor in a
Musical for his drag turn in Kinky Boots.
In a case of may-the-best-queen-win, Porter beat out rival favorite Bertie
Carvel from Matilda, also nominated
for his drag performance as Miss Trunchbull.
In other musical performance categories, Patina Miller took
home the Tony for Best Leading Actress for her role as the Leading Player in
Diane Paulus' production of Pippin (a
role usually played by a male actor). Also a favorite to win, Miller's co-star
Andrea Martin took home Best Featured Actress for her performance as Pippin's
high-flying grandmother.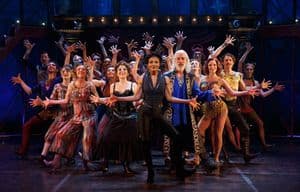 A season favorite, Pippin
also won Best Revival of a Musical, and Diane Paulus took home the award for
Best Director of a Musical with her third nomination in this category in as
many years. With Pam MacKinnon winning Best Director of a Play for her work on Who's Afraid of Virginia Woolf?, it was
the first time in fifteen years that two female directors were recognized in
the same season (it happened previously in 1998, with Julie Taymor for The Lion King and Garry Hynes for The Beauty Queen of Leenane).
Non-musical awards were more than unusually spread across
different productions, with only MacKinnon's Virginia Woolf winning multiple awards across major categories,
including Best Revival of a Play (the second win for Edward Albee's play in the
last ten years) and Tracy Letts for Best Leading Actor in one of the only
surprise wins of the night. Though many went in thinking Letts deserved the
prize, Tom Hanks was widely assumed to be a lock for his Broadway debut in Nora
Ephron's Lucky Guy.
Previously nominated twice in his category, Courtney B.
Vance was Ephron's lucky guy taking home Best Featured Actor for his
performance opposite Hanks. Meanwhile Judith Light took home her second Tony in
two years for Best Featured Actress in Richard Greenberg's The Assembled Parties. With by far the most unusual acceptance
speech (and wardrobe choice), Cicely Tyson won Best Leading Actress for The Trip to Bountiful, her return to
Broadway after thirty years.
The award for Best Play went to Christopher Durang's Vanya and Sonia and Masha and Spike, the
playwright's first Tony nomination after thirty years as a Broadway playwright.
Though Durang's outlandish comedy was favored to win, Best Play was its only award in a season of plays without one big winner across the board. 
Recent theatre features…
'Far From Heaven' Opens Off Broadway: REVIEW
Place Your Bets: 2013 Tony Awards Predictions
A Closer Look at the Chosen and the Snubbed in This Year's Tony Award Nominations
'Pippin' Revival Opens On Broadway: REVIEW
Bette Midler Opens On Broadway In 'I'll Eat You Last:' REVIEW
 
Follow Naveen Kumar on Twitter: @Mr_NaveenKumar (photos:matthew murphy, AP,  )