Man arrested for brutal attack on transgender woman in Hollywood.

When Wausau, Wisconsin's Gay Pride march was canceled, the March for Equality took off.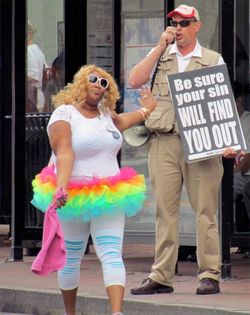 Pride Columbus: Ain't nobody got time for street preaching.

World's Ugliest Dog crowned.

Christine Quinn's memoir not flying off shelves: "Taking the world by drizzle, the City Council speaker's personal history reveals details of her struggle with bulimia, the loss of her mother, and her coming out, but only about 100 printed copies have sold, according to Nielsen BookScan."

Mixner: This crucial week in LGBT history.

Original Apple computer from 1977 up for auction: "The auction is online only and Christie's says it expects the final bid to be between $300,000 and $500,000. As an added bonus, the computer is signed by Wozniak."

Judge orders teacher to pay $1 to anti-gay student for violating free speech rights: "Daniel Glowacki told economics teacher Johnson 'Jay' McDowell during the Oct. 20, 2010, anti-bullying observation at Howell High School that 'his religion does not accept homosexuality and that he could not condone that behavior,' according to a lawsuit filed on behalf of Glowacki in federal court in Detroit."

When you're NPH you do things like attend the Global Smurfs Day Celebration.

Male model fix: Sterling Folkestad.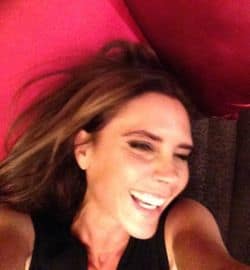 David Beckham on Instagram: "See I told you she smiles."

Indiana woman shoots, kills leopard in her backyard.

Martina Navritilova not sure why gay male tennis players stay in the closet: "We know they are there, but they are so far in the closet I don't know who they are."

Obamacare to give LGBT New Yorkers more options:
"Starting October 1, low-income uninsured New Yorkers will be able to
go to the health exchange to apply for free or low-cost health insurance
through an expanded Medicaid program, while uninsured people with
moderate incomes will be able to apply for financial aid to help them
purchase private health plans. Coverage is effective Jan. 1. Many
members of the LGBT community, however, are unaware of their new
coverage options or unsure of how to proceed."

Morrissey's Hollywood High School concert to be released in theaters, on DVD.

James Franco hits Milan, expounds on Henry Cavill.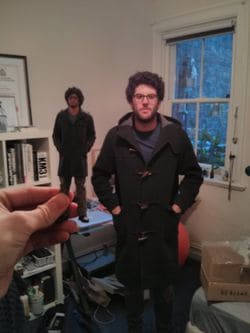 In Japan, you can get yourself scanned and 3-D printed.

Streaker crashes Dolce and Gabbana Milan men's show (work-unfriendly).

Gary Johnson says he'll be active in battle for marriage equality in Florida.

Suspect in Tel Aviv LGBT center shooting incriminates himself: "Police say Hagai Felician, the main suspect in the 2009 attack at Tel Aviv's Barnoar LGBT center, has tied himself to the shooting that killed Liz Trubeshi, 16, and youth counselor Nir Katz, 27."

Plaque honoring Jody Dombrowski, a UK bar manager murdered in a 2005 hate crime, has been stolen.

Three men get plea deals in suspected anti-gay hate crime in NYC: "Three reputed members of a New York City street gang accused of a brutal anti-gay attack on a teenage recruit and two others pleaded guilty to lesser charges Thursday after prosecutors said the victims wanted to avoid testifying at a trial. The three members of the Latin King Goonies were initially charged with crimes including aggravated sexual abuse and assault as a hate crime, gang assault and burglary, prosecutors said. Their pleas Thursday ranged from burglary to attempted assault."