LGBT authors on the books that helped them come out of the closet.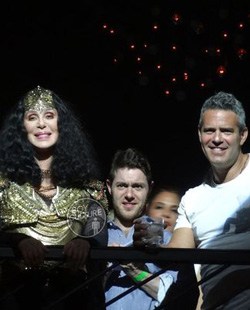 Cher popped up at Marquee last night following her appearance with Anderson Cooper on Andy Cohen's show.

Maksim Chmerkovskiy and his brother Val display their matching abs.

The New Republic: Long road ahead for LGBT movement. "If a lot of the problem is going on in the unconscious regions of our brain, the work for full equality must move well beyond same-sex marriage and even beyond policy work. It must come to terms with what the African American equality movement began to learn after the 1960s civil rights bills were finally passed: legal equality is only half the battle."

John Travolta brings the fog and drama to debut a new Breitling store in London.

NYT: What's next for same-sex marriage. "Now the two sides of the marriage wars are gearing up to resume the costly state-by-state battles that could, in the hopes of each, spread marriage equality to several more states in the next few years, or reveal a brick wall of values that cannot be breached. There is wide agreement from both sides on where the next battlefields will be."

Cher says Tom Cruise was one of her top five lovers.

Mariah Carey releases two remixes of #Beautiful.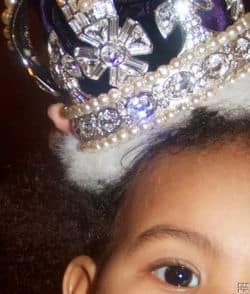 One baby already treated like royalty.

Maggie Gallagher's Chicago marriage debate canceled after threats: "There were multiple threats to destroy the property of the planned venues, as well as threats of significant disruptions to Corvino and Gallagher during the event," Marin said in a statement. "Each of these threats were taken very seriously by all parties, including the Chicago Police Department."

British embassy flies Gay Pride flag in France: "Peter Ricketts, the British Ambassador in Paris, explained the move. 'I am delighted to fly the rainbow flag over the Embassy to mark this week and to show our pride in our LGBT staff and our celebration of diversity in our staff and our society. The British government supports LGBT rights around the world and believes no one should face prejudice and discrimination because of their sexual orientation or gender identity. Events such as this give us a chance to come together to mark and celebrate the journey towards equality for LGBT people.'"

Paula Deen dropped by Sears and Kmart.

State-by-state reciprocity the next battle in marriage equality: "A legal term for one state recognizing the policy and laws of another, reciprocity will prove central in the fast-approaching debate over whether the three-dozen states with bans on same-sex marriage will have to recognize those performed elsewhere."

VIDEO: Gay Prides in San Francisco from 1970-1980.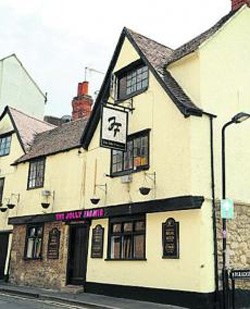 Good news: one of Oxford, England's oldest gay pubs will likely stay gay.

Arkansas group asks attorney general to approve ballot measure language to repeal state's ban on same-sex marriage: "Arkansans for Equality on Thursday submitted a proposed constitutional amendment to the attorney general's office. The group's proposal would repeal an amendment to the Arkansas Constitution that voters approved in 2004 to ban same-sex marriage."

Bill published to legalize same-sex marriage in Scotland.

WaPo: The fading future of religious opposition to same-sex marriage. "To be sure, there is still significant religious opposition to same-sex marriage. Less then four-in-10 (37 percent) black Protestants and only one-quarter of white evangelical Protestants (24 percent) support it. Fully seven-in-10 (71 percent) white evangelicals oppose same-sex marriage, and nearly half (46 percent) say they strongly oppose it.
But even this continued opposition to same-sex marriage among the most conservative religious groups does not tell the entire story. Although black Protestants overall do not support same-sex marriage, among the seven-in-10 who know of President Obama's support for the issue, a majority (53 percent) say they approve of Obama's position. Most notable, though, is this finding: a slim majority (51 percent) of young white evangelical Protestants (ages 18-34) now support allowing gay and lesbian couples to marry legally."