John Malkovich saved a man's life.

Nelson Mandela remains in serious but stable condition at a Pretoria hospital.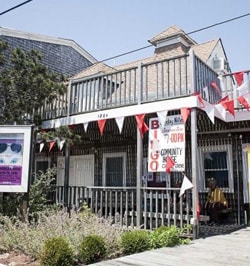 Cherry Grove, Fire Island community house could become second LGBT site in the U.S. on the National Register.

Justin Bieber thrown out of L.A. nightclub because children are not allowed.

Ciara served legal papers from West Hollywood nightclub in middle of Los Angeles Gay Pride performance.

When will marriage equality hit Michigan's ballot? "Gay rights activists plan a 2016 ballot drive to overturn the 2004 constitutional ban approved by voters. Democratic senators last week introduced legislation to put the gay marriage question to voters in 2014, but odds of it passing a Republican-controlled Legislature are slim."

Jesse Metcalfe is getting in fighting shape, and doing it shirtless.

Jake Gyllenhaal as The Dude.

Texas high school salutatorian comes out in graduation speech: "I myself am guilty of self-doubt, relying on others to give my life definition," he said in his speech, "But that time has passed, and I feel the moment has arrived for me to be publicly true to my personal identity. So now, I can say, I'm gay. It is both a significant portion of who I am and an inconsequential aspect. It's as natural and effortless to me as breathing. I couldn't change myself even if I wanted, and believe me, I have."

Romania takes to the streets for Gay Pride: "Hundreds of gay, lesbian, bisexual and transgender (LGBT) activists and sympathisers are expected to join the march in downtown Bucharest, an annual event which in previous years was marred by minor disturbances.Romanian lawmakers are currently discussing a constitutional amendment restricting the legal definition of marriage to a 'union between a man and a woman'. The article was proposed by the dominant Orthodox Church and accepted by a parliamentary committee tasked with amending the 1991 constitution."

Jury selection begins in trial of George Zimmerman.

Male model fix: Pedro Aboud.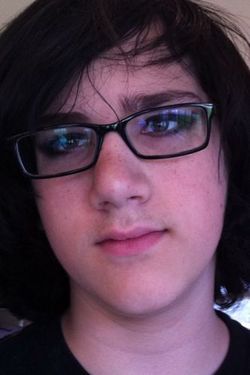 Male student pulled from class over eyeliner. "The principal's negative reaction to a boy wearing makeup prompted them to start a petition urging the Pinellas County School District to improve tolerance in the classroom. 'When I asked what was wrong with his makeup,' said his mother, Jamie Himes, 'the face the principal gave me made my blood boil.'"

Gay Austrlian conservative journalist and speech writer dies at 61: "Christopher Pearson, columnist for The Australian and speech writer for Australia's conservative former Prime Minister John Howard, has died aged 61. Opposition leader Tony Abbott paid tribute to Pearson saying he was one of Australia's 'finest conservative intellects' and a 'steadfast' friend."

Christina Ricci to play Lizzie Borden.

Revellers struck by car leaving gay bar during Durham, NC LGBT Pride week.

Saturn's moon Dione may have had active subsurface ocean: "Images of Dione's 500-mile-long (800 kilometers) mountain Janiculum Dorsa suggest that the moon could have been a weaker copycat of Enceladus, Saturn's icy geyser moon. 'There may turn out to be many more active worlds with water out there than we previously thought,' Bonnie Buratti, who leads the Cassini science team at NASA's Jet Propulsion Laboratory in Pasadena, Calif., said in a statement."