Hospital tightens security as Nelson Mandela remains in intensive care.

2009 shooting at LGBT Center in Tel Aviv was revenge for alleged sexual assault.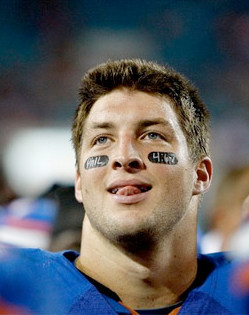 Tim Tebow signs with the New England Patriots. "Tebow's contract with the team includes no guaranteed money, according to ESPN's Adam Schefter."

Video: Gerard Butler cracks a walnut with his ass.

Dianne Feinstein: NSA leak is treason. "The White House ducked questions about Snowden even as it came under conflicting pressures from across the political spectrum to either prosecute him to the fullest extent of the law or show leniency."

Icelandic legislator offers Snowden help.

Gays in Egypt becoming more open? "Social media groups have been created to discuss gays' problems, religious fatwas (legal pronouncements) regarding homosexuality and to engage in educational debates about the subject."

Trial begins for gay couple arrested in Zambia. "Zambian media reports the trial is being held behind closed doors 'due to improper language' and 'sordid revelations'."

Dominic Cooper and Dan Stevens are a fine looking pair.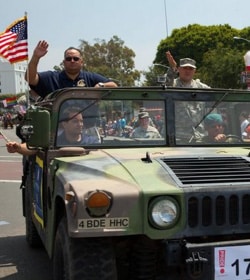 California National Guard, gay Assembly Speaker John Perez ride in L.A.'s LGBT Pride parade.

In her first TV performance in more than 10 years, Cher to perform her new single "Woman's World" on The Voice finale.

Charice debuts her girlfriend: "Charice has become more open in regards to her love life. After publicly announcing that she is a lesbian during a Sunday episode of ABS-CBN's 'The Buzz', the singer introduced her girlfriend Alyssa Quijano. "She's like my everything," she said in front of journalists on Monday, June 3."

Amanda Bynes pretty much belongs at a New Jersey mall.

VIDEO: Lance Bass and Ed Sheeran audition for The Notebook.

Jurors order Iowa apartment complex management company to pay up for anti-gay discrimination: "Jurors awarded $22,000 in economic damages to Charles Anderson and Brandon Morehead, plus $50,000 for emotional distress and $75,000 in punitive damages, according to a news release issued by the Iowa Civil Rights Commission, which brought filed a lawsuit on the couple's behalf. According to the commission, jurors heard testimony that maintenance technician Allen Emert launched repeated harassment and name-calling of the defendants after he learned in March 2011 that they were sharing a one-bedroom apartment."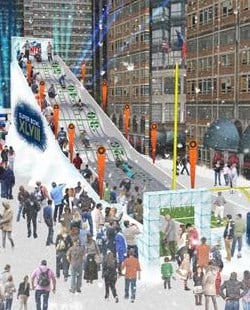 NYC plans toboggan run for Broadway ahead of Super Bowl XLVIII.

Rafael Nadal celebrates French Open win at Disneyland Paris.

How should a gay dad respond to nosy questions about his son?

France to ban far right group: "French Prime Minister Jean-Marc Ayrault on Saturday ordered the 'dissolution' of a far-right group allegedly linked to the death of a left-wing student in a Paris street brawl."

Finnish Evangelical Lutheran Mission selects gay couple to lead missionary work in the Mekong Delta in Asia: "The blessing of the gay couple has aroused violent opposition among some members of the congregation, with some directing their resentment over the move towards Bishop Askola in the form of intimidating emails and personal threats."