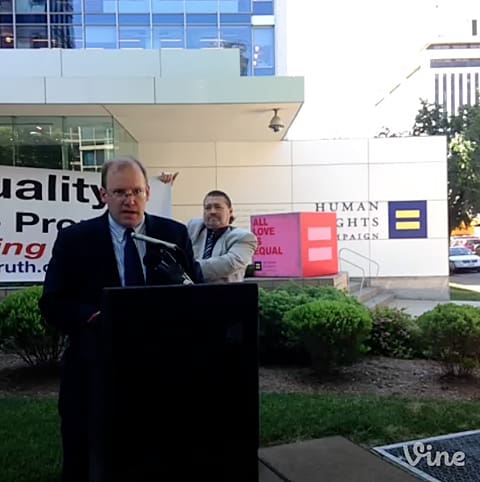 OVer the weekend, Towleroad reported that hate groups organized by Peter 'Porno Pete' LaBarbera of 'Americans for Truth About Homosexuality' were planning a protest outside Human Rights Campaign headquarters today.
The first media is emerging from their demonstration, and it includes a "welcome" sign posted by HRC (via Good As You), and a Vine of LaBarbera rattling on.
Longer clips to come if they become available.
Check out the Vines posted by HRC of LaBarbera, and his partner in hate, Liberty Counsel's Matt Barber, AFTER THE JUMP…