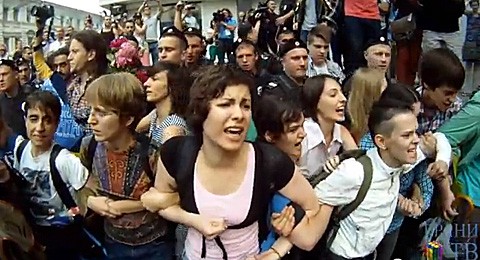 Gay activists were arrested and attacked in Moscow on Tuesday outside the Russian State Duma as it prepared to take a final vote on a federal bill banning "gay propaganda", the AP reports:
Police moved in after supporters of the bill started showering the protesters with eggs and water. Some of the protesters who were not detained were viciously attacked by masked men on a central street a mile away.
When some of the gay couples protesting against the bill to restrict "the promotion of same-sex relationships" started kissing, pro-bill activists responded by hurling eggs and bundles of nettles.
Some anti-bill protesters chanted "Moscow is not Baghdad," while pro-bill demonstrators shouted: "Moscow is not Sodom."
The riot police failed to contain the surging crowds, and several activists clashed in a fight. The police said that about 30 activists were detained, but did not indicate whether these were pro- or anti-bill protesters.
Protesters also held a kiss-in.
The gay protesters were far outnumbered by around 200 anti-gay activists who surrounded them, chanting "Russia is not Sodom", singing Orthodox Christian prayers and crossing themselves. They threw rotten eggs at the gay protesters.
After scuffles in which one man was knocked to the ground and kicked by the anti-gay activists, police began detaining the gay protesters and bundling them into waiting buses.
Journalist and Putin critic Masha Gessen said she was among 24 people being taken to police stations. Moscow police said about 20 people were detained…
…The bill would ban the spread of "propaganda of non-traditional sexual relations" among minors and impose heavy fines for violations.
Watch the kissing protest and its aftermath, AFTER THE JUMP…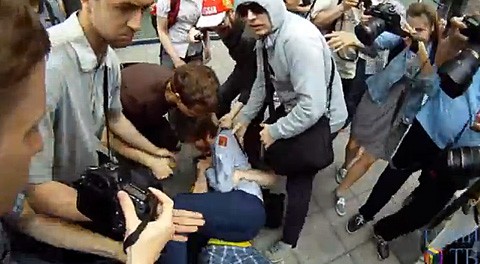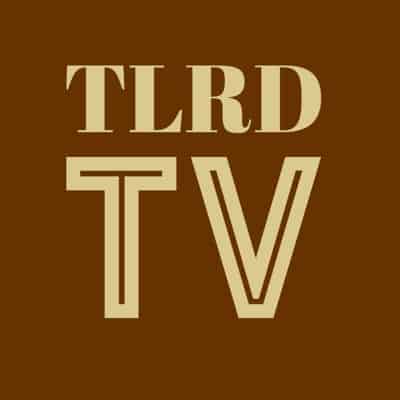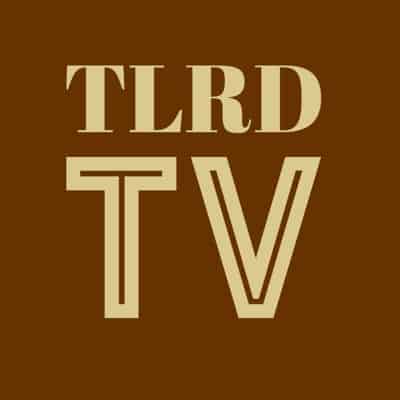 Anti-gay activists: