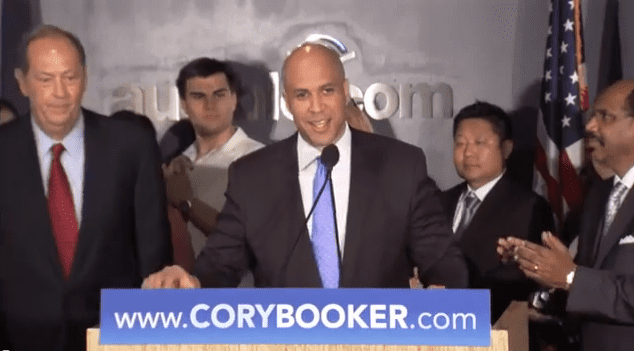 Newark mayor Cory Booker had been expected to run for U.S. Senate in 2014 but his plans suddenly changed after Senator Frank R. Lautenberg's death last week. With a special election to fill that now vacant seat set to take place in October, Booker formally threw his hat into the race yesterday.
The New York Times reports on Booker's speech during his announcement:
"We have changed a city, despite the cynicism of so many who believed that real change here in Newark was impossible," Mr. Booker said. "This is the truth of Newark, and I tell you right now that there is another city in America that needs some change. Too many have come to believe that Washington, D.C., is a place where nothing can get done, where people don't work together, don't compromise, don't make progress. People don't believe that Washington is a place that is sticking up for American families. This has to end."
Watch video of Booker's announcement, AFTER THE JUMP.