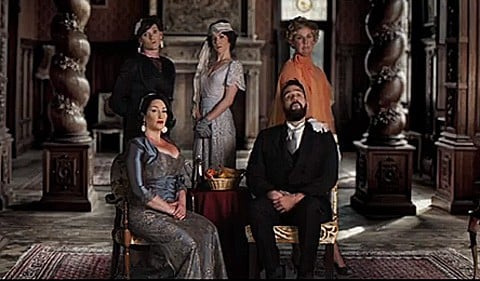 A new 'Funny or Die' video spoofs the Crawley family and their staff.
Featuring Stephen Guarino, Willam, Vicky Vox, Michelle Visage, David Burtka, Jimmy Ray Bennett, Jeff Hiller, Drew Droege, Courtney Act, Jonny McGovern, Sebastian LaCause, and many others.
Set to Madonna's "Vogue" and The Real McCoy's "Another Night", of course.
Watch, AFTER THE JUMP…