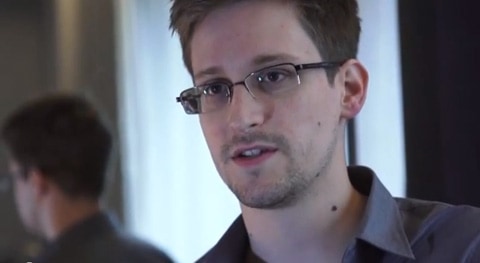 Edward Snowden, the 29-year-old former technical assistant for the CIA who currently works for defense contractor Booz Allen Hamilton, revealed his identity and spoke out about why he leaked information about the NSA surveillance state in the U.S. in an interview and video released yesterday.
Watch his video, AFTER THE JUMP…
In a Q and A, Snowden says he fears for his partner:
"My family does not know what is happening … My primary fear is that they will come after my family, my friends, my partner. Anyone I have a relationship with …I will have to live with that for the rest of my life. I am not going to be able to communicate with them. They [the authorities] will act aggressively against anyone who has known me. That keeps me up at night."
Snowden will go down in history as one of America's most consequential whistleblowers, alongside Daniel Ellsberg and Bradley Manning. He is responsible for handing over material from one of the world's most secretive organisations – the NSA.
In a note accompanying the first set of documents he provided, he wrote: "I understand that I will be made to suffer for my actions," but "I will be satisfied if the federation of secret law, unequal pardon and irresistible executive powers that rule the world that I love are revealed even for an instant."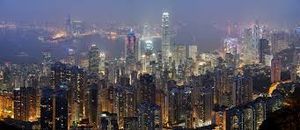 Snowden is seeking safe haven in Hong Kong:
On May 20, he boarded a flight to Hong Kong, where he has remained ever since. He chose the city because "they have a spirited commitment to free speech and the right of political dissent", and because he believed that it was one of the few places in the world that both could and would resist the dictates of the US government.
In the three weeks since he arrived, he has been ensconced in a hotel room. "I've left the room maybe a total of three times during my entire stay," he said. It is a plush hotel and, what with eating meals in his room too, he has run up big bills.
He is deeply worried about being spied on. He lines the door of his hotel room with pillows to prevent eavesdropping. He puts a large red hood over his head and laptop when entering his passwords to prevent any hidden cameras from detecting them.
He remains deeply concerned:
"All my options are bad," he said. The US could begin extradition proceedings against him, a potentially problematic, lengthy and unpredictable course for Washington. Or the Chinese government might whisk him away for questioning, viewing him as a useful source of information. Or he might end up being grabbed and bundled into a plane bound for US territory.
"Yes, I could be rendered by the CIA. I could have people come after me. Or any of the third-party partners. They work closely with a number of other nations. Or they could pay off the Triads. Any of their agents or assets," he said.
"We have got a CIA station just up the road – the consulate here in Hong Kong – and I am sure they are going to be busy for the next week. And that is a concern I will live with for the rest of my life, however long that happens to be."
Watch his video, AFTER THE JUMP…