The Southern Baptist Convention blasted the Boy Scouts in a resolution approved by its members on Wednesday, the AP reports: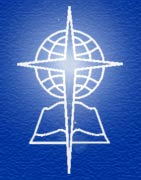 The resolution was voted on by members at the denomination's annual meeting in Houston. It also calls on the Boy Scouts to remove executive and board leaders who tried to allow gays as both members and leaders without consulting the many religious groups that sponsor Scout troops.
While the resolution does not recommend that Southern Baptists drop ties with the Scouts, it expresses support for those churches and families that decide to do so. It also encourages churches and families who choose to remain with the Scouts to work toward reversing the new membership policy.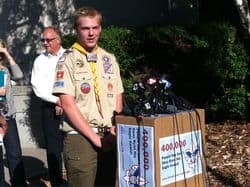 More from the Baptist Press:
Opening Scouting to openly homosexual youth "has the potential to complicate basic understandings of male friendships, needlessly politicize human sexuality, and heighten sexual tensions within the Boy Scouts," the proposed resolution states.
The Southern Baptist Convention's statement of faith, the Baptist Faith and Message 2000, meanwhile, states that "Christians should oppose … all forms of sexual immorality, including adultery, homosexuality, and pornography." Southern Baptists "consistently have expressed their opposition to the normalization of homosexual behavior in American culture through more than a dozen resolutions over the past thirty years," the proposed resolution states.
The proposed resolution states that Southern Baptists "declare our love in Christ for all young people regardless of their perceived sexual orientation, praying that God will bring all youth into a saving knowledge of our Lord Jesus Christ."