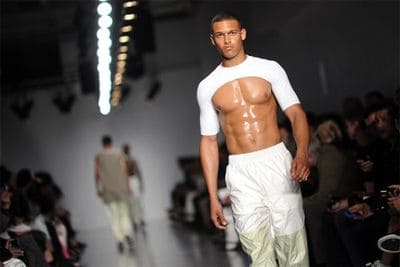 PHOTO OF THE DAY: I can get on board with this new male crop-top trend if everyone who wears them looks like this.  
BY SAM GREISMAN
A look back at today's top stories
ENTERTAINMENT
Neil Patrick Harris is headed to Broadway and this time not as a Tonys host. NPH is set to headline a new production of Hedwig and the Angry Inch that will premiere next spring. Jay-Z popped up during Game 5 of the NBA Finals last night to announce the release of his new album which will be free to one million Samsung customers. 
Ricky Martin debuted his new single "Come with Me" on the Australian version of The Voice. Even the National Guard is aware of the power of a shirtless Henry Cavill and Leonardo DiCaprio is looking like an 80s version of Gatsby in the first trailer for Martin Scorsese's Wolf of Wall Street. 
**
GAY ISSUES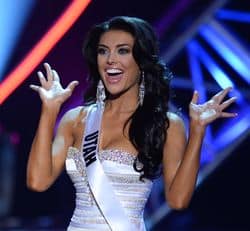 Anti-gay groups are not gonna be pleased about a new poll that has revealed that news networks are biased in favor of gay marriage. Maybe they just have brains? In celebration of the passing of gay marriage in France, Google has created a powerful ad for it's "Hangout" service that shows French couples getting married over the video chatting feature. Take a look at a new documentary that focuses on the relationship between the African-American and gay communities. Also AdWeek looks at the 16 gayest ads in history. 
**
VIDEOS OF THE DAY
It will be hard for any future beauty pageant contestants to answer a question worse than Miss Utah did during last night's Miss USA pageant. Everyone is dumber for having heard it. And Republican Senator Lindsey Graham admits that his party might be fighting a losing battle against a changing demographic.