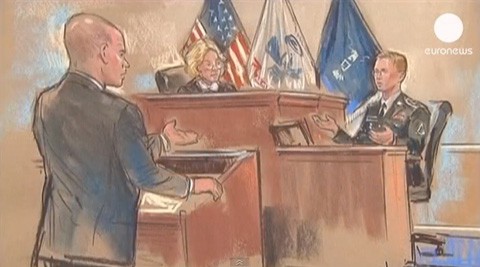 Wikileaks soldier Bradley Manning's trial began today, three years after his arrest in May 2010.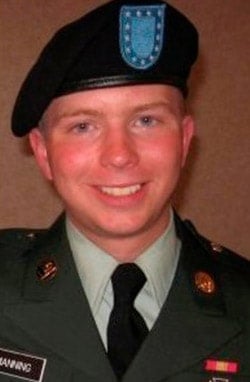 Mashable, in an "everything you need to know" piece about the Manning trial, spoke with Elizabeth Goitein, the co-director of the New York University School of Law Brennan Center for Justice about Manning's best hope and what will likely happen:
Even though the defense can't technically argue that his actions were motivated by noble intentions, Goitein says, it may be a bit more complicated in practice to "disentangle his subjective motive from what he should have thought or believed." This may be Manning's best hope.
"He does not appear to have intended in any way to harm the U.S. or to give an advantage to a foreign nation," Goitein continues. "The fact that he didn't intend this result may be hard to tease apart from whether he objectively should have believed that that result would occur."
Despite his partial guilty plea, the outcome of the case is still very open-ended. Manning pleaded guilty to 10 charges, which collectively could carry a 20-year prison sentence, but the judge may issue a lesser sentence. The prosecution, meanwhile, is still asking a life sentence for the "aiding the enemy" charge.
Manning also still has the option of entering a plea deal with the government to get a lesser conviction. So far, however, the defense hasn't indicated that this is a possibility.
David Coombs issued a brief statement on his website Sunday thanking supporters:
On behalf of both myself and PFC Manning, I would like to thank everyone for their continued support over the last three years.  I especially appreciate the the tireless fundraising and awareness efforts of Courage to Resist and the Bradley Manning Support Network.  Finally, a special thank you to those journalists who have been reporting on PFC Manning since the beginning and who have brought worldwide attention to this important case.
Watch a Euronews report on the start of the trial, AFTER THE JUMP…