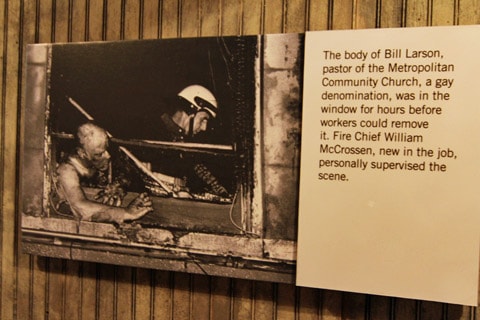 In June 1973, a fire broke out in a gay bar in New Orleans' French Quarter. The fire at the Upstairs Lounge took 32 lives — bodies burned beyond recognition. Approximately 20 people escaped the blaze, which was set by an arsonist. The likely suspect was a customer who had been thrown out of the bar the night of the fire.
Press coverage of the fire, which was the worst in New Orleans history, was brief, sensational. No city official would make a statement about it.
I've written many times on Towleroad about the UpStairs Lounge fire. For an excellent primer, check out the photo essay I did on artist Skylar Fein's 2010 installation on the tragic event.
The UpStairs Lounge was located on the second floor of an old building at Chartres Street and Iberville Street, just off Canal Street, near the edge of the French Quarter. In 1973, June 24th fell on a Sunday, and most of the 60 or in attendance were members of New Orleans' Metropolitan Community Church, which held services in the bar. That evening, they sang their unofficial anthem, Brotherhood of Man's "United We Stand," with accompaniment from resident pianist David Gary. They socialized. Just before 8 p.m., a doorbell rang. Someone opened the door, and discovered the Lounge's wooden staircase was ablaze. The UpStairs Lounge was promptly engulfed.
Patheos has an excellent report on what happened that night. The Times-Picayune explores the event in a video, discussing it with eyewitnesses and experts.
Some families refused to claim the bodies of the victims out of embarrassment that their sons had been killed in a fire at a gay bar. Many victims were buried in unmarked graves.
Watch news reports from the night of the fire, the Times-Picayune's video, and a trailer for a new crowd-funded documentary on the incident, AFTER THE JUMP…
The news reports: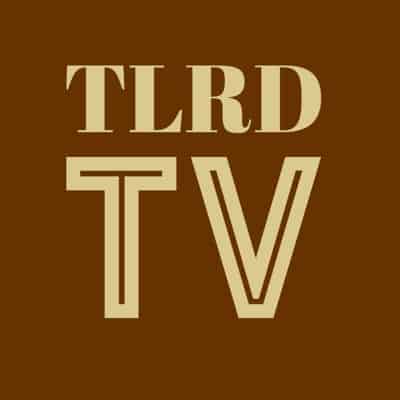 The Times-Picayune's exploration:
The new documentary in the works: