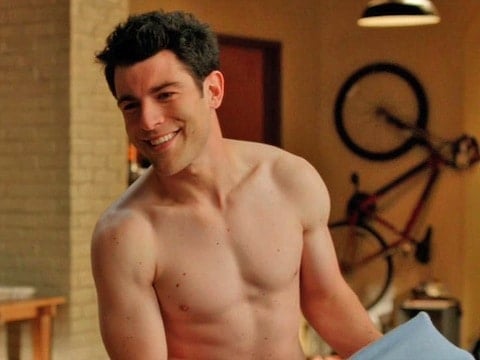 Yesterday's Emmy nominations gave us plenty to celebrate. The excellent Game of Thrones picked up 16 nominations (second only to American Horror Story's 17). Netflix was able to garner 14 nominations for its first batch of original programming. Emmy voters even managed to pleasantly surprise us by recognizing performances from Vera Farmiga (Bates Motel), Adam Driver (Girls) and Laura Dern (Enlightened).
Still, the choices were far from flawless. We've collected some critics' picks for the most egregious oversights, AFTER THE JUMP…
"Are we taking crazy pills?! That is the only reasonable explanation we can seem to come up with after failing to hear Orphan Black's Tatiana Maslany's name read in the Best Actress in a Drama category." (E! Online)
"… once again, the Emmys seem to snub any FX show that isn't American Horror Story — like Justified, Sons of Anarchy and The Americans." (Entertainment Weekly)
"Julianna Margulies, a three-time nominee and one-time winner for CBS's Good Wife, was left out, even though the drama-actress list went seven deep." (New York Times)
"Once an Emmy darling, [Matthew Weiner] and his Mad Men were completely shut out in the drama writing derby — a first for the AMC period drama." (Deadline.com)
"[Eric Stonestreet] won the Outstanding Supporting Actor in a Comedy Series Emmy last year, and this year, he's not even among the nominees." (Yahoo)
"Thanks to an emotional breast cancer storyline last season, [Monica] Potter provided and Emmy-worth scene in nearly every episode. If ever there was a year that was 'her' year, it was this." (NBC News)
"For a show with extraordinary actors and actresses including Nick Offerman, Adam Scott, Rashida Jones, Aziz Ansari and more, the fact that [Parks and Recreation] took home only two nominations total — one for Outstanding Sound Mixing For A Comedy Or Drama Series — is a huge snub." (Huffington Post)
"If the Emmys have had one blind spot historically, it's in recognizing genre shows, which might help explain Walking Dead's absence despite another breakout year ratings-wise." (Variety)
"Plot issues with Showtime's Dexter aside, as the show enters its final season, [Jennifer] Carpenter, by all critical accounts, knocked it out of the park last year when discovering the truth about her brother." (Washington Post)
"Jake Johnson was the star of Season 2 and he made a bold choice by moving into the Lead Actor race and unfortunately, it didn't paid off. But it didn't stop there. Both [Zooey] Deschanel and [Max] Greenfield were booted from their spots and New Girl finished with zero nominations." (TV.com)
What do you think was the worst Emmy snub?