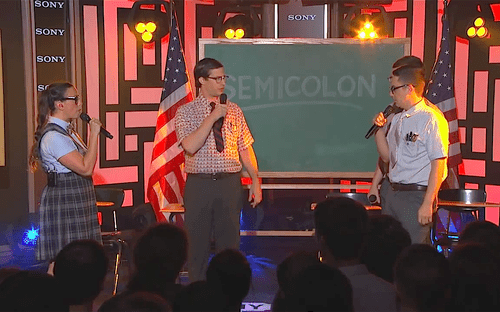 Andy Samberg's comedy troupe The Lonely Island was joined by the lovely Alanis Morissette on Jimmy Kimmel Live! in a performance of their new song about everyone's favorite multi-use punctuation mark: the semicolon.
Apropos of our post earlier, when Alanis points out that the boys are using the word "semicolon" incorrectly Andy replies, "I gotta say, Alanis, coming from you, that's a little ironic."
Check it out, AFTER THE JUMP…
The Lonely Island's The Wack Album is available now.