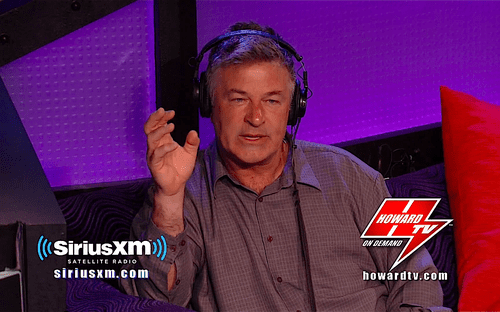 On Tuesday, Alec Baldwin stopped by The Howard Stern Show to discuss, among other things, his Twitter rant last month against a Daily Mail reporter in which he characterized the reporter as a 'toxic little queen' and called on his followers to 'straighten out this f*cking little bitch.'
While on the subject, Baldwin lashed out at Anderson Cooper for posting the following tweet in the wake of the controversy:
"Why does #AlecBaldwin get a pass when he uses gay slurs? If a conservative talked of beating up a "queen" they would be vilified."
Said Baldwin:
"Anderson Cooper has a job to do. And that job is to try to reinforce his credibility in the gay community after the fact that you couldn't get him out of the closet for 10 years with a canister of tear gas. Now he's the sheriff. Now he's running around writing everybody a ticket!"
In an earlier article we reported on, Baldwin attempted to downplay accusations that his rant was homophobic, saying:
"The idea of me calling this guy a 'queen' and that being something that people thought is homophobic…a queen to me has a different meaning. It's somebody who's just above. It doesn't have any necessarily sexual connotations. To me a queen…I know women that act queeny, I know men that are straight that act queeny, and I know gay men that act queeny. It doesn't have to be a definite sexual connotation, or a homophobic connotation. To me those are people who think the rules don't apply to them."
Andy pointed out that 'queen' appears to be one of Baldwin's more popular slurs. In 2011, he made a few headlines with a similar Twitter rant, although that one was directed at an 'uptight queen' Starbucks barista named Jay with an 'attitude problem.'
Check out a portion of Baldwin's interview with Howard Stern (jump to 0:28 for the Anderson Cooper segment), AFTER THE JUMP…