The Canada-based Tim Hortons coffee shop chain is apologizing to the publisher of a Canadian free weekly gay newspaper for blocking access to the paper's website on its restaurants' WiFi, UPI reports: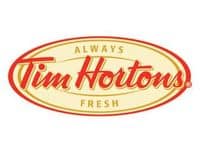 Brandon Matheson, publisher of Xtra, a gay free newspaper that circulates in Toronto, Ottawa and Vancouver, said he began getting tweets from readers who said they could not access the newspaper's website, DailyXtra.com, while connected to the Tim Hortons WiFi, the Toronto Star said Friday.
Matheson, a Timmy Ho's regular, said he tried himself and it came up blocked. 
He contacted a web administrator to inquire about the situation and was told his not-particularly racy website was not suitable for Tim Hortons patrons to access in their coffee shops.
"We have reviewed this site's content and have found that it is not appropriate for all ages viewing in a public environment,' read the unsigned email from the company Tim Hortons contracts as web administrator. 'We try to ensure that all our guests can enjoy a safe and pleasant experience when visiting us."
Xtra wrote a story about being blocked at Tim Hortons and readers launched a Twitter campaign to encourage gays and lesbians to boycott the chain.
"For a 'safe and pleasant experience,' I guess I won't be going to @TimHortons," tweeted David Demchuk after reading the story.
Others joined in and a Tim Hortons representative contacted Matheson shortly afterward to inform him the company had reviewed and reversed the web administrator's decision.
"Sometimes websites are blocked in error; dailyxtra.com never should have been blocked in the first place," Tim Hortons spokeswoman Michelle Robichaud said. "We apologize if anyone was offended by that error."