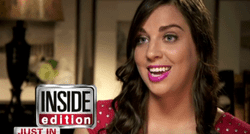 US Citizenship and Immigration Services posted an FAQ page for those looking for answers on same-sex marriage, and how the recent ruling on DOMA affects petitions and benefits for same-sex spouses. 

Sydney Leathers, one of the women with whom Anthony Weiner engaged in expicit exchanges online, tells Inside Edition that she feels "manipulated". 

When asked about his newborn nephew, Prince Harry promises to "make sure he has fun". Given some of his prior escapades, we're not sure whether to be supportive or worried.

Ariel Castro, abductor of the three women in Cleveland who escaped earlier this year, plead guilty to charges of rape and kidnapping, among others. As part of a plea deal, Castro has agreed to serve life in prison without parole, and all of his assets will be forefited. Said Castro: "I knew I was pretty much going to get the book thrown at me."

Zimmerman juror B29 gives an interview to ABC News, and agrees that he "got away with murder". 

 The cast and crew of Glee gather to hold a memorial service for Cory Monteith. Those in attendance include Ryan Murphy, Lea Michele, Harry Shum, Dianna Agron, and Jacob Artist. Glee will also be airing a tribute episode to Monteith this season. 

 Lars Von Trier released some VERY work-unfriendly teaser materials for his upcoming film Nymphomaniac. Let's just say that Shia LaBeouf is doing everything to leave his family-friendly, post-Disney reputation behind. 

 Lady Gaga will reportedly be releasing her first single from ARTPOP at the MTV VMAs.

 Adult entertainment entrepreneur and gay news columnist Michael Lucas comes out as HIV-negative and as a user of theantiretroviral drug Truvada in Out magazine. He also asks why the drug and other forms of PrEP (pre-exposure prophylaxis) aren't playing a larger role in the fight against HIV and AIDS.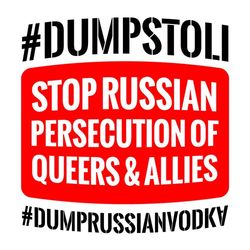 The Backstreet Boys debut their new song "Make Believe".

 New Jersey United for Marriage held a launch rally for its campaign to bring marriage equality to the Garden State. They were joined by "Lambda Legal, the Human Rights Campaign, Freedom to Marry, Gill Action Fund, American Unity Fund, the American Civil Liberties Union of New Jersey, and Garden State Equality." 

 Garrett Hedlund reportedly passes on the chance to play Christian Grey in the upcoming film adaptation for Fifty Shades of Grey, since he did not want to be locked into a trilogy. He's not the first young leading man to turn down the role, either. 

 A man reportedly broke into Brad Pitt and Angelina Jolie's car and tried to steal their iPads. Police were called and were able to retreive the stolen items. 

 Gay bars in San Francisco are currently participating in a boycott on Russian vodka to protest the country's recent human rights atrocities. The most recent of these bars are Hi Tops and Moby Dick Bar. 

 The Lincoln Memorial has been vandalized with green paint. 

 Ousted Egyptian President Mohammed Morsi is being held thanks to allegations that plotted attacks with the help of Hamas. 

 Scientists at MIT have reportedly found out how to create artificially implanted memories, and have already successfully tried it out on mice.