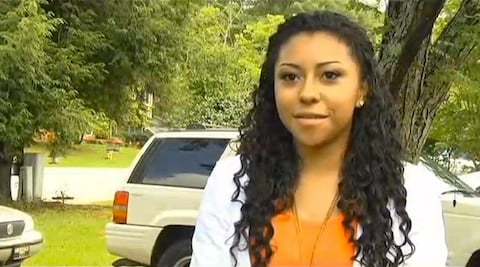 Analouisa Valencia is breaking down barriers in South Carolina as the first out gay contestant to compete for Miss South Carolina, WISTV reports:
"Last year, I did compete at state, but I wasn't as comfortable because of the fact I was hiding who I was," said Valencia. "This is my first year coming out and saying, 'This is me, girls. Sorry, I'm going to be changing in the same dressing room as you. This is what's going to happen.'"
Valencia's appearance in the pageant is not just history-making in South Carolina.
"I'm the first openly lesbian contestant in the Miss America system, the first bilingual contestant we've had, so that's good," said Valencia.
With three titles already under her belt, Valencia's family says her success helps represent the changing face of the south.
Watch, AFTER THE JUMP…