Gay marriage: what's next for Utah?

California legislature passes trans bathroom rights bill: "California lawmakers approved a bill Wednesday that would require public K-12 schools to let transgender students choose which restrooms they use and which school teams they join based on their gender identity instead of their chromosomes."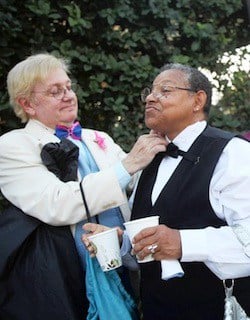 Senior gay couples get a prom night in Los Angeles.

Alec Baldwin done with Twitter, maybe acting.

Prosecution rests in Bradley Manning trial: "The defense could begin its case as early as next Monday, when the trial will resume. Manning's defense said at the opening of the trial that he was a young and naive, but a good-intentioned soldier whose struggle to fit in as a gay man in the military made him feel he 'needed to do something to make a difference in this world.'"

Matt Bomer and Mark Ruffalo on the set of The Normal Heart.

Rihanna on her relationship with Cristiano Ronaldo: "I have a lot of gay friends and support sexual diversity."

Cher on being Cher: "She admitted that she doesn't get as many calls as she used to. And that she thought the reason may have something to do with her famously wrinkle-free visage. She recalled reading an article a few years ago in which the reporter said that the star looked neither young nor old, just Cher. Which of course makes it hard for Cher to become a character other than Cher."

Ian Somerhalder puts on a gun show.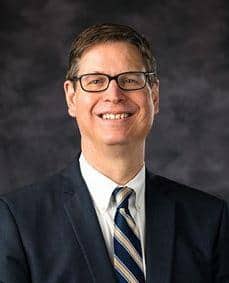 Catholic high school president resigns after coming out as gay: "I love the Totino-Grace community, however I need to be truthful about my life," said Hudson in a statement. "I am in a committed same-sex relationship, and I felt the best course of action was to inform the school. I value my time at Totino-Grace as one of the most enriching experiences of my career."

WaPo-ABC News poll shows support for SCOTUS marriage rulings: "The poll found that 56 percent approve of the ruling 'providing legally married same-sex couples with the same federal benefits given to other married couples,' while 41 percent disapprove."

Rhode Island Senate Dems formally segregate gay and straight marriages: "It's really an insult and disrespectful, what happened today in the Senate with the marriage bills," Ferri said. "There's solemnization-of-marriage bills that they held for 30 days or more and for whatever reason – we don't know – but when they came out today and voted on them, they actually segregated the same-sex marriage bills and the non-same-sex marriage bills."

Indigenous gays celebrate traditions in Mexico.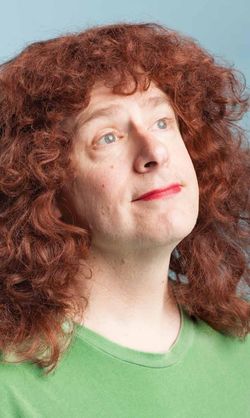 Stu for Silverton: New musical about Silverton, Oregon transgender mayor Stu Rasmussen.

Officials: TWA Flight 800 not brought down by missile.

Adam Lambert speaks out as part of the AT&T Live Proud campaign, honoring the Trevor Project for its efforts in crisis intervention and suicide prevention services for LGBTQ youth.

VOA: U.S. immigration barrier removed for married gay couples.

VIDEO: The first trailer for Lovelace.

CBS releases statement on Big Brother racism and homophobia, won't air it on broadcast TV: "Big Brother is a reality show about watching a group of people who have no privacy 24/7 — and seeing every moment of their lives.  At times, the Houseguests reveal prejudices and other beliefs that we do not condone. We certainly find the statements made by several of the Houseguests on the live Internet feed to be offensive.  Any views or opinions expressed in personal commentary by a Houseguest appearing on Big Brother, either on any live feed from the House or during the broadcast, are those of the individual(s) speaking and do not represent the views or opinions of CBS or the producers of the program."