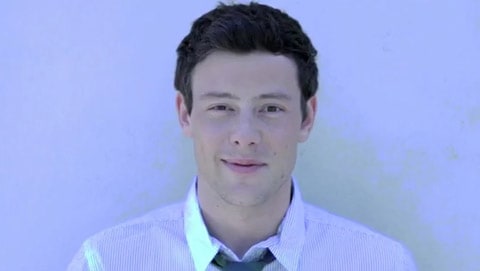 Glee actor Cory Monteith was found dead in his hotel room in Vancouver yesterday.
The Police Chief Doug LePard released a statement:
Before I give further information, on behalf of the Vancouver Police, I want to pass on our condolences to the family, friends, castmates and millions of fans of Mr. Monteith. As was the case in countless homes, I watched Glee regularly with my daughters, and I know there will be shock and sadness in many households with the news of his tragic death.
Mr. Monteith checked into the hotel in July 6th and was due to check out of the room today. There were others with Mr. Monteith in his room earlier last night, but video and fob key entries show him returning to his room by himself in the early morning hours and we believe he was alone when he died.
When he missed his check-out time, staff went to the room at noon and found his body.
We know there will be considerable interest in this case, and we have detectives assigned to the case who attended with our Forensic Identification Unit to examine the scene, to ensure to the extent possible that there are no unanswered questions.
Hotel video has been secured as well as room access records. Our investigators have spoken with hotel staff, who are providing the utmost in cooperation.
The Coroner will be determining the next steps with respect to establishing cause of death, but all indications are that there was no foul play.
An autopsy is scheduled for Monday.
Monteith, who played Finn Hudson on Glee, was also a participant in the Straight But Not Narrow campaign, encouraging young heterosexual men to show support to their gay peers.
Glee stars reacted with shock to the news yesterday. Here's a round-up.
Glee producers released a statement: "We are deeply saddened by this tragic news. Cory was an exceptional talent and an even more exceptional person. He was a true joy to work with and we will all miss him tremendously. Our thoughts and prayers are with his family and loved ones."
Monteith's SBNN video, AFTER THE JUMP…