Guardian: World Pride power list.

NYC LGBT Pride Day has more spring in its step: "The rulings lent an especially celebratory air to an event that has never been known for restraint. Crowd estimates for any parade of this magnitude are unreliable. And 200,000 people can easily feel like 300,000, if they are packed together on a day as steamy as Sunday was."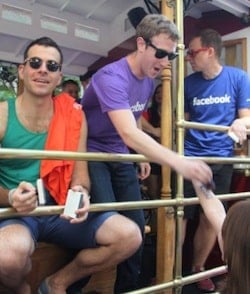 Mark Zuckerberg rides with LGBT Facebook employees in San Francisco Pride parade:
"Facebook's bolstered presence at this year's Pride reflects a larger
push by some in Silicon Valley to champion gay rights in hiring
practices, and even in their products Google is sending about 1,400
employees marching in San Francisco on Sunday, about 40% more than last
year, according to a company spokeswoman. An Apple spokeswoman said a
large group of employees will participate, though declined to provide
specific details." (images)

J Lo apologizes for performing for human rights-abusing leader of Turkmenistan.  "What is the next stop on her tour, Syria? The dictator of Kazakhstan's birthday is July 6, maybe she will also pay him a visit?"

Same-sex couples line up to marry in California. "Dozens of couples in jeans, shorts, white dresses and the occasional military uniform filled San Francisco City Hall on Saturday as clerks resumed issuing marriage licenses one day after a federal appeals court removed the last obstacle to making same-sex matrimony legal again in California."

Kellan Lutz strips down for Op campaign.

Farewell to Pam's House Blend.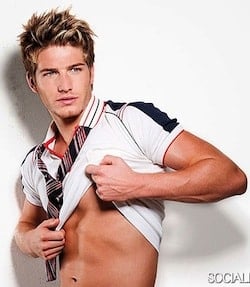 Male model fix: Hugh Feist.

After SCOTUS rulings, same-sex couples deal with diverging state laws: "It is a predicament the Obama administration is only beginning to grapple with: how to extend fede

VIDEO: Jason Derulo gives shirtless performance of "The Other Side".

Ten states to tackle gay marriage next.

Big Brother 15 already a cesspool of racist misogynistic and homophobic commentary: "…these will probably never air on television if history is a guide, so we'll likely get a sanitized version of the houseguests instead of editing that reflects their actual personalities, attitudes, and comments….I appreciate the desire to not perpetuate and repeat bigotry, but that approach baffles me, considering that other shows—Survivor, for one—have dealt with similar bigotry on their broadcasts. The exact language doesn't have to air, but why not air the conversations? Why not show these people for who they actually are?"

Mariah Carey pushes back record release.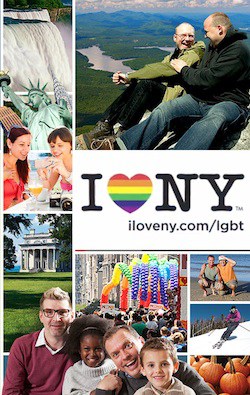 NY launches LGBT tourism website.

LGBT Pride march Istanbul.

Colorado to launch gay ban repeal effort: "Colorado House Speaker Mark Ferrandino said gay-rights groups, with One Colorado at the forefront, are building a coalition to repeal the ban on gay marriage that Colorado voters added to the state constitution in 2006. Ferrandino, a Denver Democrat, is the first openly gay man to hold that title in the state Legislature. He expects an initiative on the ballot by the end of the decade, barring a lawsuit that could render an initiative unnecessary."

America's best cities for same-sex weddings?

Scholar: Vancouver's 100,000 Chinese Christians "fraught" over gay marriage debate.

Soledad O'Brien goes to Al Jazeera.

DOMA lawyer speaks out: "'My focus was all on [client] Edie [Windsor],' said Kaplan, who works for major law firm firm Paul Weiss Rifkind Wharton & Garrison LLP in midtown Manhattan. 'But I'll take the benefits now … I now have a full-milk marriage instead of a skim milk marriage.'"