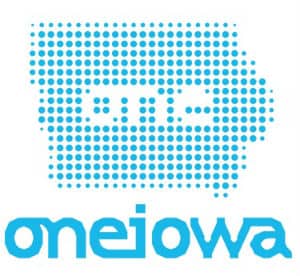 According to a release by One Iowa, the state Department of Public Health is currently making married, same-sex parents jump through extra hoops when trying accurate birth certificates that contain the names of both parents. According to the release:
"Same-sex married couples are being told by the Iowa Department of Public Health that they must follow an affidavit process and obtain certified copies of their marriage license before accurate birth certificates can be issued. These requirements do not apply to non-gay Iowa families."
The controversy comes in the wake of Garter v. Newton, a case that, after being argued before the state supreme court, directed the Department of Public Health to begin issuing birth certificates containing the names of both same-sex spouses. At least one lesbian couple, who gave an interview to KCRG-TV, is experiencing difficulty with their child's birth certificate. Lindsey Clark and Joanne Abbas report "they filled out the necessary paperwork at the time of [their child]'s birth," and were confused when they received a certificate with only one name on it. 
One Iowa's director, Donna Red Wing, had strong words to share in the group's statement:
"It is unacceptable that the Iowa Department of Public Health is still dragging its heels on this very important issue of granting accurate birth certificates to children born to married lesbian mothers. The Attorney General's office knew at the time of the Gartner decision that a process needed to be in place, and they have failed. These couples are forced to jump through bureaucratic hoops and spend time and money to attain what is rightfully and legally theirs. Nobody takes a certified copy of their marriage license to the hospital with them when they are about to give birth. The Iowa Department of Public Health is playing procedural games with the lives of the children of these married couples and that is simply outrageous and unfair. 
"No other state with marriage equality has treated same-sex married couples in this manner. Equality in Iowa should mean something. It is time, once and for all, for the Iowa Department of Public Health to end its shameful practice of denying children their legal bond to both parents."
Any couples experiencing similar problems are encouraged to call Lambda Legal's help desk at 312-663-4413.