Signorile: Rebrand ENDA "The Freedom to Work Act".

NBC: Opponents of gay marriage gear up for national battle.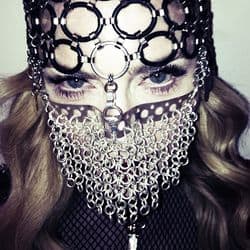 Madonna masks up for Harper's Bazaar.

Robin Thicke's thickness.

Barbara Boxer seeks full extension of social security benefits: "All federal agencies should endeavor to provide swift and equal access to programs and benefits for all same-sex couples, regardless of their state of residence, using existing administrative authorities."

A Clinton/Castro ticket in 2016?

Edward Snowden requests asylum in 21 countries.

Same-sex couples flood immigration offices for visas: "The process includes filling out forms, getting a medical exam for the spouse applying for the green card, and showing that the foreign spouse won't be a financial burden to the U.S., Jobson said. The foreign spouse also has to prove that he or she entered the country legally. Then, in about three months, the couple is called in for an interview, in which they have to show that they have a "bona fide" marriage, in that they share finances, or insurance, or children. If approved, the foreign spouse will soon receive a green card in the mail. After three years, the green card holder can apply for U.S. citizenship, as long as the couple is still married and living together."

Harry Styles mobbed.

Rich Juzwiak: portraits of four bisexuals.

Paula Deen cites Prop 8 ruling to defend herself against racism lawsuit.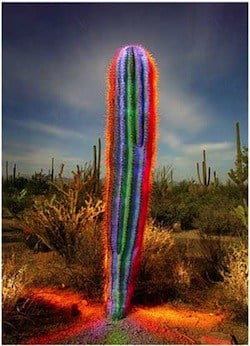 DOMA ruling gives native Arizonan William Kapfer hope:
"…within minutes of SCOTUS' magnificent overturn of DOMA, I flipped
my Facebook status to 'Engaged' after a romantic, mid-air, IM marriage
proposal from my beloved. While a flood of congratulations messages
rushed in, I actually let myself entertain the real possibility that he
and I could one day retire in our cherished Tucson as a couple of old
married farts."

Cracker Barrel being sued by gay employee: "Bostick's lawsuit says he experienced harassment and discrimination because of his sexual orientation, including one instance when an associate manager told other staff that a customer might be 'afraid he'll catch AIDS' from Bostick. Bostick says he told superiors about the harassment and they didn't take action."

jObs gets a rainbow poster.

Bloomberg: IRS must decide whether to recognize the same-sex marriages of taxpayers whose home states don't consider the unions legal. "The IRS will make those determinations under a congressional and political microscope because of the extra attention it gave to small-government groups' applications for tax-exempt status. The IRS has also been stretched thinner because of its expanding responsibilities under the 2010 health-care law and federal budget cuts. Agency employees will be on unpaid furlough July 5 as the result of the budget cuts."

Liam Hemsworth to play Edward Snowden?

The last lesson we learn from our pets.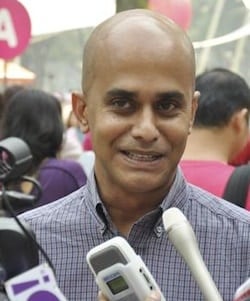 Singapore politican Vincent Wijeysingha comes out: "On his Facebook page last week, he became the first Singaporean politician to come out of the closet, and he is advocating for the law to be scrapped. He told The Associated Press on Monday that although the government resists decriminalizing homosexuality,'society will eventually overtake it on this question.'"

Here's where Alcide lives.

Health minister sanctions forced HIV tests in Greece. "In a statement LGBT campaign group HOMOphonia-Thessaloniki Pride said: 'Public health is not protected by the castigation of people who are HIV positive, but through the implementation of integrated programmes against HIV/AIDS, through the introduction of sex education in schools, and regular public campaigns.'"

 Democratic Senatorial Campaign Committee asks FEC to recognize rights of married same-sex couples on campaign donations: "In its advisory opinion request, the DSCC said the high court's ruling gives married same-sex couples new rights under federal election law, including the ability to make a single campaign contribution from a joint bank account if only one spouse has earned the income. Under FEC rules, a federal campaign committee that receives a single check from a married couple credits half to one spouse and half to the other. That allows each spouse to donate the maximum allowed under law, even if only one earns income."