The next step of the National HIV/AIDS strategy.


NOM Communications Director Thomas Peters severely injured in accident.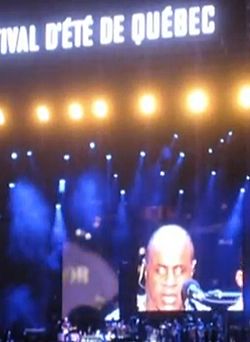 Stevie Wonder says he's not performing in any states, like Florida, that have "stand your ground" laws on the books.

Mass email sent to gay Senate employees offering details on how those who are married can extend federal benefits to thier families: "The new three-page document details how Senate employees in legal same-sex marriages can begin enrolling to extend benefits through August 26, 2013. Health benefits, life insurance, dental/vision coverage, long-term care, Flexible Spending Accounts and retirement benefits are now available to the spouses of any Senate staffer in a legal same-sex marriage, regardless of the employee's state of residency."

Versace's Miami Beach mansion up for auction: "The estate and its majority owner, telecom tycoon Peter Loftin, are still entrenched in a sticky legal battle, a tangle of default, debt, and one very pissed-off mass-market jeans label that, as the New York Times once wrote, takes 'some of the shine off this trophy home.'"

MTV Video Music Awards nominations announced.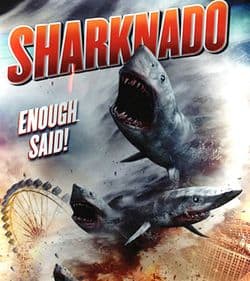 Sharknado sequel confirmed by SyFy.

Chinese man reunited with long lost twin after 41 years.

Ryan Gosling puts his smile on for an Only God Forgives Q&A.

Westboro Baptist Church to protest start of marriage equality in Rhode Island on August 1. "The Lord Jesus Christ said marriage is between 1 man and 1 woman for life. This stupid country thinks it can, by popular vote, and a ruling by the Godless United States Supreme Court overrule Jesus Christ when it comes to fag marriage. How stupid is that? God Almighty will not have same-sex marriage. It brings the wrath of God. Homosexuality is an abomination and the fruit of that tree, including same-sex marriage, is completely and totally abominable!"

Orlando Bloom is making the world a more shirtless place.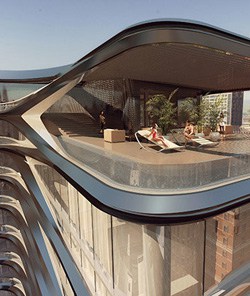 More images of Zaha Hadid's first NYC condo. "The place will have 37 sprawling homes of up to 5,500-square-feet, and it's being developed by Related Companies."

Macklemore & Ryan Lewis nab an MTV VMA nomination for "Same Love" video, under the category "Best Video With a Social Message."

Former Fratmen model Dustin Zito arrested on sexual assault charge.

New report advises French health minister to end ban on gay men giving blood: "Socialist MP Olivier Véran, the author of the potentially divisive report, says it is time to end discrimination when it comes to blood donors. Veran, who is also a doctor, has recommended that the lifetime ban on homosexual male donors that was put in place in 1983 because of fears over the spread of AIDS, should now be lifted. Rather than focus on the sexuality of the donor, the report suggests the emphasis should be on the individual risk of each donor, whether heterosexual or homosexual, in terms of whether or not their blood could be contaminated."