Borowitz: Queen rips Chris Christie on gay marriage.

Advocacy groups denounce threats to Haiti's small gay community. "Attorney Mario Joseph and gay rights advocate Charlot Jeudy told a news conference that people who are gay or lesbian should be able to live freely without being harassed or attacked."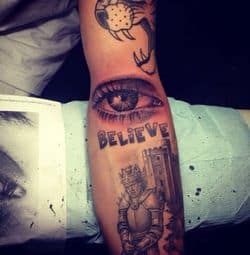 Justin Bieber's mom has an eye on him.

If you've never seen the documentary about Edie Windsor, Edie and Thea, A Very Long Engagement, it's playing tonight at Dixon Place in NYC.

Daily Caller high school intern trolls White House Press Secretary over Zimmerman case: "Conservative news site The Daily Caller sent 16-year-old intern Gabe Finger to the White House press briefing on Wednesday — and his question instantly became the biggest point of discussion from the briefing. In a terse exchange with White House Press Secretary Jay Carney, Finger asked about threats against George Zimmerman's family."

Jake Gyllenhaal and Josh Brolin to climb Everest, on film. "From director Baltasar Kormakur (2 Guns), Everest follows two expedition groups whose treks turn tragic when a massive storm hits, leaving eight people dead."

Glee writers hold emergency meetings about where to go without Cory Monteith.

Paris Hilton is taking up residence as a DJ in Ibiza.

The police probably have photos of you in your car.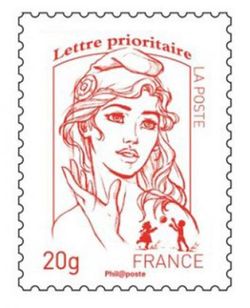 French far-right furious about new stamp inspired by founder of pro-gay activist group Femen: "Femen's most high-profile protests in France have targeted the street demonstrations against same-sex marriage. It also recently staged an anti-fascist protest in Notre Dame cathedral and attempted to ambush the French president at an airshow."

Lesbian couple shows up at UK fire station cuffed together: "Two women in their 20s turned up at their local fire station in the northern town of Halifax at 1:30 a.m. Thursday after losing the key to the toy cuffs. The red-faced pair begged firefighters to remove the shackles, which were starting to cut into their hands."

Federal government cancels scores of deportations in Arizona: "The decision for ICE to exercise prosecutorial discretion for these immigrants living in one of the most anti-immigrant states shows not only its commitment to stop the deportation of low-priority undocumented immigrants, but its close scrutiny of arrests made by Maricopa County Sheriff Joe Arpaio."

Brad Pitt has returned to his Fabio look.

Male model fix: Ricardo Baldin.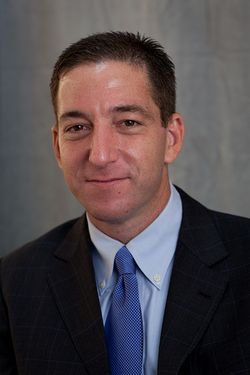 Glenn Greenwald gets book deal for tome on Edward Snowden and the NSA story: "Sara
Bershtel, publisher of Metropolitan Books, an imprint of Henry Holt,
made the announcement late Wednesday that the as-yet-untitled book will
be published in March. According to the publisher, it will 'contain new
revelations exposing the extraordinary cooperation of private industry
and the far-reaching consequences of the government's program, both
domestically and abroad.'"

Senate advances gay nominee Todd M. Hughes for federal appeals court: "Upon confirmation, Hughes would make history by becoming the first openly gay person to serve on a federal appeals court. Previous openly gay judicial nominees the Senate has confirmed were for positions on district courts."

'The Satanic Temple' holds same-sex wedding at gravesite of Westboro Baptist Church elders.

Reza Farahan comments on Jewish families leaving over the decision by Rabbi David Wolpe of Sinai Temple in Westwood, California to begin conducting same-sex marriages: "If you ask me, good riddance!" says Farahan, who's not a member of the congregation. "The fewer ignorant Persians congregating in one place, the better. The fact is, most Persians in L.A. forget what life would be like back in the 'homeland.' "