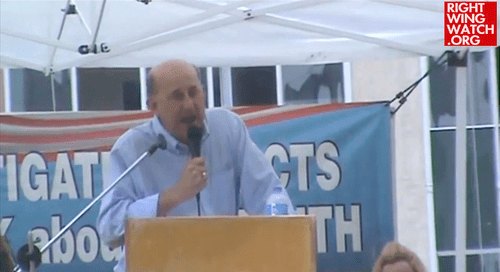 Rep. Louie Gohmert (R-TX), the same nutbag who believes the Employment Non-Discrimination Act is a 'war on religion,' has been busy this summer speaking out against those who contradict the "plumbing God created.' Earlier this month, Gohmert spoke at a Tea Party rally in Dallas where he asked the question on everyone's mind: How does the mating of two males 'evolve the species upward?' Right Wing Watch reports:
Alleging that the Obama administration was attacking Christianity by threatening to prosecute those who believe that homosexuality is wrong with hate crimes laws, Gohmert wanted to know how "someone who believes in evolution…that throughout the history of the universe, and particularly Earth, that people have come together and born an offspring from different species that has evolved and given us stronger and better species, how does the mating of two males evolve the species upwards? Somebody send me a letter and help me with that."
But as Gohmert says to the crowd: "we're not haters as Christians, we're lovers." And he plans on continuing to spread the love….just not the icky gay kind. 
Watch, AFTER THE JUMP…