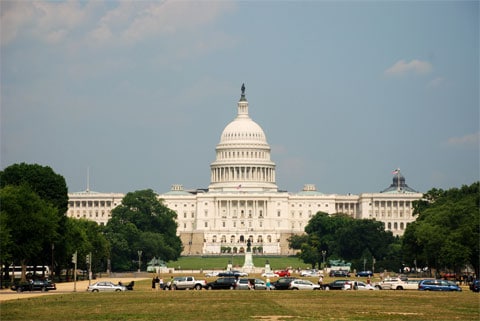 The Senate Health, Education, Labor & Pensions Committee has voted 15-7 to advance the Employment Non-Discrimination Act (ENDA). Republican Senators Mark Kirk (IL), Lisa Murkowski (AK), and Orrin Hatch (UT) joined all Democrats on the committee in moving the bill to the Senate floor.
Today's committee vote is the first since 2002. It was also "the first-time ever a committee in either chamber of Congress approved a version of ENDA that protects not only gay, lesbian and bisexual people from workplace discrimination, but also transgender people."
Senate Majority Leader Harry Reid says he'll take up the measure later this year.
UPDATE: White House Press Secretary Jay Carney released the following statement…
The President welcomes the bipartisan approval of S. 815, The Employment Non-Discrimination Act (ENDA) of 2013, by the Senate Health, Education, Labor and Pensions Committee today.  He thanks Committee Chairman Harkin, Senator Merkley, and Senator Kirk for their leadership on this important issue.  The President has long supported an inclusive ENDA, which would enshrine into law strong, lasting and comprehensive protections against employment discrimination on the basis of sexual orientation or gender identity.  We look forward to the full Senate's consideration of ENDA, and continue to urge the House to move forward on this bill that upholds America's core values of fairness and equality.