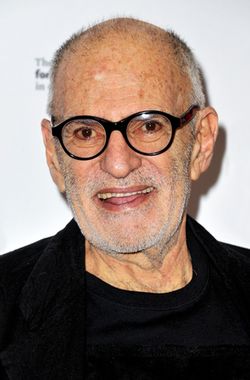 Kramer and his partner, Larry Webster, said to the New York Times that they had set their wedding date weeks ago, before he had his current health issues. Rather than postpone, the two were married inside the intensive care unit of NYU Langone Medical Center yesterday. Kramer is currently there recovering from surgery that removed a bowel obstruction. 
Larry Kramer is known for his landmark work championing government action to combat HIV and AIDS during the 1980s. He helped found both Act Up and Gay Men's Health Crisis, and also penned two acclaimed plays based on his experiences. Recently, he also received a special Tony award for his efforts. 
According to NYT, the couple's original plan was to wed in Greenwich Village on the terrace of their apartment. Webster went on to explain.
"I had been traveling when Larry went into the hospital…and when I was back and he was able to talk, he told me he had invited 20 people to the I.C.U. for the wedding. So it turned into a little party at his bedside."
They then exchanged Cartier rings and opted to speak their wedding vows without any sort of script. According to Webster, his new husband is feeling much better than he was before. 
"He wasn't able to attend the wedding reception afterward at Riverpark, but we'll have a party once he's out of the hospital."