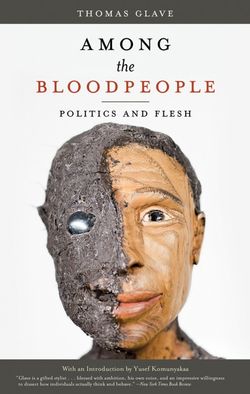 I was already deep into this
essential collection of impassioned, incendiary essays when I read of the
most recent instance of anti-LGBT violence in Jamaica, the brutal murder of 17-year-old
Dwayne Jones. For Thomas Glave, who was born to a Jamaican mother and split his
early life between the Bronx and Kingston—histories and geographies explored in
the essays gathered here—the "flesh" of his title lives under constant threat of
the most horrific violence, prone at any moment to being "chopped to death with a
machete or burned to death in public."
It is a threat he imagines again and again carried out on
his own flesh and the flesh of his friends, in sentences that heave and roil
with rage and grief. In the essay "Toward a Queer Prayer," Glave remembers the murdered
activist Brian
Williamson, with whom he founded the Jamaican LGBT rights organization J-FLAG: "Chopped
up with a machete, someone chopped him; carved up with an ice pick, someone
carved him. Brian: remember him? His insides were ripped open by metal gripped
in a pair of angry hands."
It can be hard to understand why anyone would choose to
remain in—would claim any connection whatsoever with—a country that so brutally
attacks one's right to exist. But these essays are fueled not just by rage but
by love for what Glave calls "the bloodpeople: the people of shared DNA, shared
genes and facial likenesses," and for Jamaica itself, which emerges in Glave's
prose as a place of extraordinary color and music and life, "the place that
provides you with such indescribable joy in your heart–yes, in your very
deepest heart."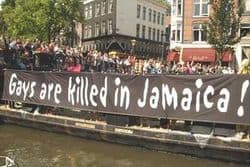 Above all, Glave feels bound to the "mercurial, acrobatic
language" of Jamaica, the music of creole and patois that he "long ago
absorbed" and that emerges in the strenuous melody of his own remarkable
sentences.

The word is a physical thing—as physical as flesh—in the world of
Glave's writing, which is also marked (like the work of James Baldwin, perhaps his
most important forebear) by the pulpit cadences of the American black church.

Central to all of these essays is the assertion that the
literary, the political, and the erotic are so tightly bound as to be
inextricable, and Glave writes about literature with the same urgency that
fills his essays on anti-gay violence. In short pieces addressed to four
writers—Baldwin, Audre Lorde, Nadine Gordimer, and Toni Morrison—Glave describes
how each of them provided him not just with a literary model, but with something
much more precious: a warrant to exist.
Questions of language are questions of life and death, Glave
argues, forcing us to see how the dehumanizing rhetoric about LGBT people that is
so prevalent in contemporary Jamaica, as in so many places, "makes people into
ghosts, unpeople, things. Things which, because less than human,
are more easily hated, feared, despised. And killed." "It is a sickness," Glave
writes, giving us an example of such language, his own voice punctuating it in
parentheses, "a white people t'ing, a (to some, to many) satanic t'ing…a t'ing
we cannot bear inna dis ya country, Massa God: so annihilate de battyman dem, de sodomite dem."
Against the language of hatred and threat, Glave sets the
literary imagination, which can "re-member" the very lives that dehumanizing
language tears apart, can "put them back together, and ourselves, as, putting
our best feet forward, we proceed…farther away from disremembrance and
loathing."

Glave—himself a celebrated
writer of fiction—calls
for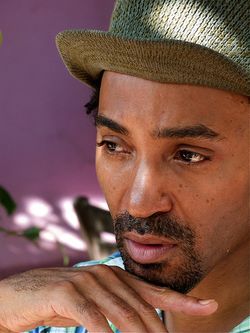 "the kind of literature that enables survival because it says (or shouts), But wait, because I am here, and I exist."

As these essays repeatedly address forbidden topics, from a
defense of barebacking to a painful, moving meditation on suicide (a taboo
subject for black men, he writes), Glave crosses boundaries of genre and
community, speaking with extraordinary candor and vulnerability variously as the
American son of immigrants, as a Jamaican, as a professor, as a queer boy from
the Bronx.
What unifies these identities and these essays is the ferocity
of Glave's voice, his sentences that can feel like living, untamed things. Untamed,
but in the service of a project that is equal parts ethics and aesthetics: to
speak truthfully and boldly and exactingly, even of horror, "to properly honor
and do justice to the dead, and to ourselves in pursuit of a more human future."
Previous reviews…
Duncan
Fallowell's 'How to Disappear: A Memoir for Misfits'
Frank
Bidart's 'Metaphysical Dog'
Alysia
Abbot's 'Fairyland: A Memoir of My Father'
Gerbrand
Bakker's 'Ten White Geese'
 
Garth Greenwell is the
author of Mitko,
which won the 2010 Miami University Press Novella Prize and was a finalist for
the Edmund White Debut Fiction Award as well as a Lambda Award. This fall he
will be an Arts Fellow at the University of Iowa Writers' Workshop.