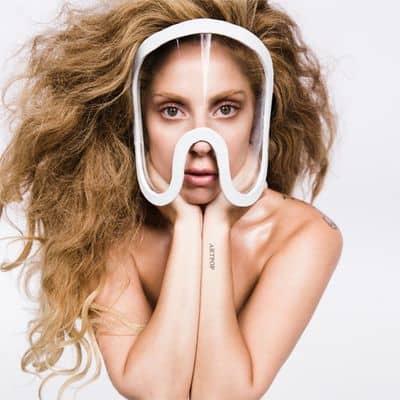 PHOTO OF THE DAY: Lady Gaga released details and some very pretentious statements about ARTPOP.
BY SAM GREISMAN
A look back at today's top stories
WINGNUTTERY
Pennsylvania Governor Tom Corbett is already facing the challenge of being a Republican in a blue state and now he has to decide if he wants to oppose over half the voters on the subject of gay marriage. The supporters of Prop 8 are making a desperate and pathetic attempt to stop gay marriages in California and defy the Supreme Court. Maggie Gallagher of NOM thinks that the world cares more about waffle fries than it does about gay rights.

Big Brother's Aaryn Gries can't believe that everyone thinks she is a racist after she was caught on camera being a racist. Just when Bill O'Reilly seems to be heading toward sanity, he takes two giant steps back as he and his producer made fun of LGBT people at the Mermaid Parade. And a high school principal in Iowa does not want his students to see The Laramie Project. 
**
ENTERTAINMENT
Following a call for a boycott of Enders Game over author Orson Scott Card's anti-gay beliefs, Lionsgate is trying to distance the film from Card's bigotry. Macklemore recently spoke with HOT 97 about his fight for gay rights and his inspiration for the song "Same Love". Steve Grand croons a cover of "How To Love" to his cat and check out a list of five summer shows to veg out with. 
**
VIDEO OF THE DAY
Dear god I hope this woman got a journalism degree before attempting this in depth expose.