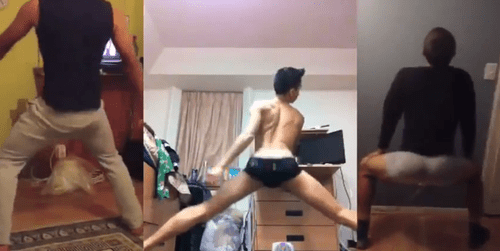 HuffPost Comedy has begun a series called "Twerking To Classical", which, in their words, "strive[s] to establish the legitimacy of the budding dance form known as "Twerking."
In Part One, the ladies got their chance to shake what their momma gave them to Aram Khachaturian's Suserov Par. Now, the fellas get a shot, this time to Rossini's William Tell Overture. The result is a work-unfriendly video that is sure to titillate and/or amuse. 
HuffPo has also asked:
"Please share this video (above) and help spread the message that twerking is a genuine art form. We won't stop until it is part of the Juilliard syllabus."
Check it out at HuffPost Comedy, or AFTER THE JUMP…