Earlier this month Towleroad reported that the Alabama Republican party was considering an amendment that would remove the current Alabama College Republicans Chairwoman Stephanie Petelos (pictured) from her post – simply due to her vocal favorable reaction to the Supreme Court's ruling on DOMA.
That amendment was voted down over the weekend, AL.com reports: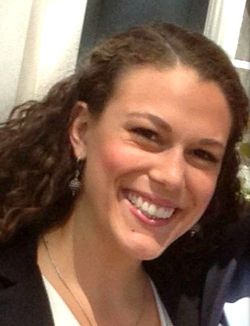 Committee member Bonnie Sachs proposed the change saying steering committee members such as Petelos have a duty to publicly support the party's positions, including those on marriage.
"This has never been about taking away anyone's rights to freedom of speech as has been construed to the public and the media," Sachs said. "If we are going to serve on the Republican steering committee, we need to do so in such a way that we don't go to the media with an agenda that we may have."
The motion died on a lopsided voice vote after a passionate debate that highlighted some of the party's divides.
Committee member Clay Barclay of Mobile said it doesn't hurt to have differing opinions on some issues. "We're not the Taliban. We're not the Third Reich," Barclay said.
Alabama Republican Minority Chairman Phillip Brown said, "It's not about whether we support heterosexual traditional marriage or not. "It's about free speech."