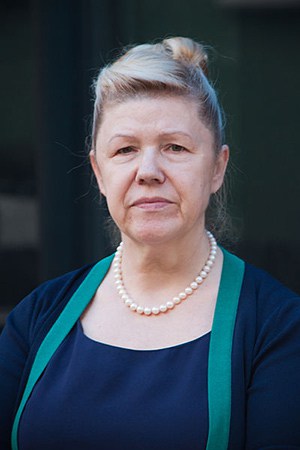 Yelena Mizulina, chairperson of the Russian Duma's Committee on Family, Women, and Children, who authored that nation's "Homosexual Propaganda" law which targets those who promote "nontraditional sexual relations" to children, has begun to target her opponents using the full investigative power of the Russian government, according to Radio Free Europe/Radio Liberty. As previously reported, Mizulina has not only caused international outrage over the hateful anti-gay law, but more broadly, she has sparked an "active debate on what kind of sexual practices are regarded by the Russian authorities as "nontraditional," prompting Russian socialite and celebrity Ksenia Sobchak to make a joke at Mizulina's expense, echoing the belief held by many that Mizulina is "bent on eradicating oral sex in Russia":
"My husband and I … are thinking of filing our own suit against Mizulina
for insulting our private family life. The phrase 'oral sex' is so
firmly associated with Mizulina now that we no longer feel like having
it any more."
However, shortly after making the remarks, Sobchak was interrogated by Russian officials. It seems, however, she's not the only person on Mizulina's black list:
Journalists Yelena Kostyuchenko and Olga Bakushinskaya, as well as
former Deputy Prime Minister Alfred Kokh, have also been questioned.
"Two lieutenant colonels from the Russian Investigative Committee
clarified for three hours details about Mizulina's gay-oral phobias and
my own relation to this," Kokh wrote on his blog.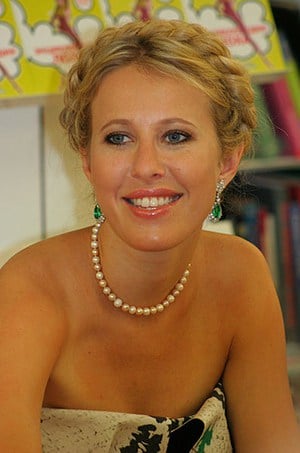 Sobchak said a dozen people are on what she branded the "Mizulina List."
Insulting an official is an offense in Russia that carries fines of up
to 40,000 rubles ($1,200) and up to one year of community service. Libel
is punishable by a fine of up to 1 million rubles ($30,000).
Internet users accuse the authorities of seeking to silence one of the last arenas of free speech in Russia.
The news agency Rosbalt says investigators asked for the names of
journalists who have written about Mizulina and denounced the request as
the first "attempt by a Duma deputy to interfere in the agency's
editorial policies" in its 12-year existence.
Meanwhile comedians have had a field day with Mizulina's actions, with one even generating a petition to "check [Mizulina's] mental health":
An online petition launched by stand-up comedian Yury Khovansky, who is calling for the
lawmaker to undergo a psychiatric evaluation, has already gathered more
than 60,000 signatures.
If signed by 100,000 people, the petition will be submitted to the State Duma.
"What she is doing, and this 'Mizulina List,' is an unprecedented threat
to freedom of speech," Khovansky says. "If people are now prosecuted
and fined for expressing their opinion on the actions of officials —
who are actually elected by the people — you can just imagine what will
happen to media freedom and openness more generally."