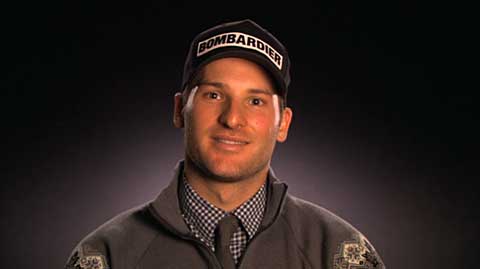 Canadian alpine skier Mike Janyk and snowboarder Mercedes Nicoll, who were on the Canadian Olympic team in 2006 and 2010 will march in this weekend's Vancouver Pride Parade to make a statement of solidarity with the LGBT community against Russia's anti-gay laws, Reuters reports:
"Seeing what's going on in Russia it does feel really cool to at least stand up and hopefully have a few people take notice of that," Janyk told Reuters. "The opportunity came up to go in the Pride parade as an Olympian and I thought, oh that's a great idea and then all this other stuff came up and it is even more important now."
Even before the Russian controversy the Canadian Olympic Committee (COC) had taken steps to raise its profile among the gay/lesbian community by taking part in a number of Pride events across the country.
Canada, winner of a Winter Games record 14 gold medals at the 2010 Olympics in Vancouver, is expected to send one of its biggest-ever contingents to Sochi with the COC expressing its disappointment in the Russian anti-gay position.
"Playing sports is a human right and should be available to all regardless of race, gender or sexual orientation," COC spokesman Dimitri Soudas told Reuters in an email. "Since London 2012, the COC has been involved in more than 100 events, with approximately 800 Olympians.