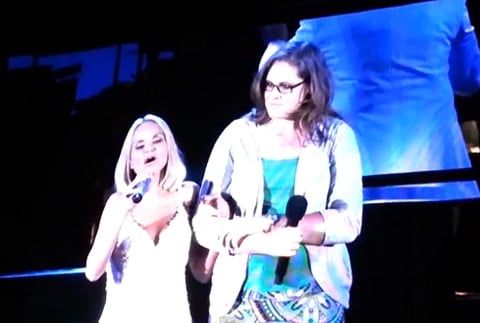 At last night's concert at the Hollywood Bowl, Kristin Chenoweth chose a random audience member to join her on stage for a performance of "For Good" from Wicked.
The audience member (also, a voice teacher) Sarah Horn, explains:
Toward the end of the second half of the performance, Kristin wanders on to the pasarel. She held a mic up to a lady in front of me and asked if she knew the song "For Good." Nope. I took the chance, as I was directly behind Kristin, to stand up and wave and say, "I know the song!"
This is not like me – to jump up and wave my arms like a crazy person and raise my voice at a celebrity. As soon as she turned to look at me, I say right back down… and calmly said, "Hiiiii." …
After this, she moved down the line and asked a guy if he knew the song and bantered with him for a few seconds. Afterwards, she said something about going back to pick me because I was a girl. Then, she invited me up on stage.
I sat there for a moment, stunned. Then the backup singer motioned for me to get up. I shot up out of my chair as my heart leaped up past my throat and started beating in my ears. I don't really remember what happened between the box and when I first set foot onstage except that there was now a microphone in my hand.
Kristin had no idea what was to come. And that's pretty much where the video picks up.
Check it out, AFTER THE JUMP…
(via jmg)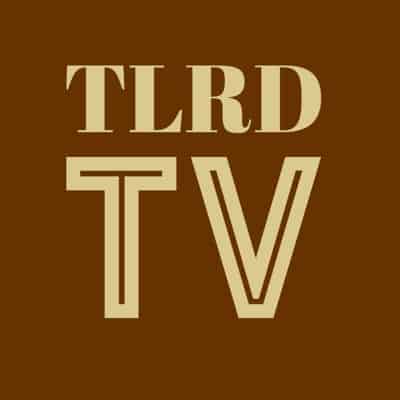 The following clip is one that has gone viral and shows Horn going up on stage as well but the one above has a better shot of the moment: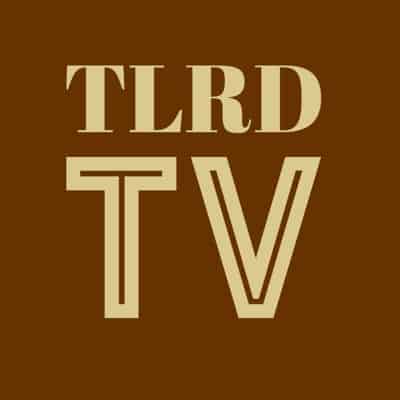 Horn's full account of the experience is HERE.