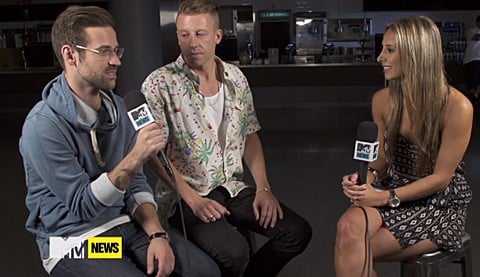 Gay NBA player Jason Collins is going to be introducing Macklemore & Ryan Lewis at tonight's MTV VMAs, NewNowNext reports. The duo is set to perform their marriage equality anthem "Same Love".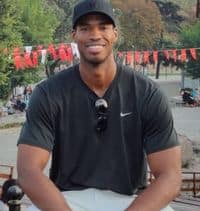 Macklemore told MTV News why they chose to perform "Same Love" over their other massive hits "Thrift Shop" and "Can't Hold Us".
"'Same Love' has turned into a song that has been embraced by the mainstream and that was played by the radio," Macklemore told MTV News on Saturday (August 24) after the duo's rehearsal for the big show. "There is a lot more people that are familiar with it now than six months ago and the timing is perfect. It's a powerful record and it needs to be heard in America right now. And equality is at the forefront of what's going on in politics right now."
That strong message will beam out on a night when Mack & Lewis are up for six awards, the highest total of the night, tying them with another of the evening's performers, Justin Timberlake. On the night they make their VMA debut, they'll join a superstar roster that also includes Lady Gaga, Kanye West, Katy Perry, Miley Cyrus, Drake, Robin Thicke and Bruno Mars.
Macklemore adds that "It's a song that I wanted to write because I felt like it wasn't being addressed within hip-hop music…And I think that the homophobia was still very rampant within hip-hop culture."
He also said that the line "when I was in the third grade, I thought that I was gay" is the most vulnerable lyric he has ever written.
Watch MTV News interview with Macklemore & Ryan Lewis about "Same Love" and tonight's VMAs, AFTER THE JUMP…