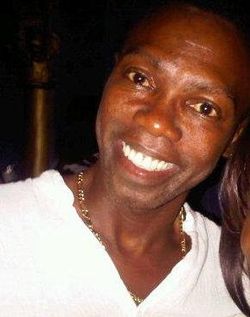 Disturbing news out of Jamaica, where 41-year-old Dean Moriah was reportedly found dead in his home early this morning with stab wounds after his car had been stolen and his house had been set on fire.  Dwayne Brown, a resident of Kingston, shares the story on his blog Minority-Insight:
According to the Jamaica-Gleaner News paper citing the Western Bureau stated that "renowned Monetgo Bay hospitality worker, Dean Moriah was early this morning killed at Bogue Village home in Montego Bay, burnt by unknown assailants. The police say Moriah was stabbed several times before the house was set on fire with him inside. Moriah, who worked for several years as an entertainment manager with the SupperClubs group, last worked with Margaritaville Caribbean."

Based on the news report, unknown assailants (more that one person) stabbed Dean Moriah to death and set his house on fire with his body inside. It was alleged that Dean was killed because he was gay, due to the how the cruel act was carried out. This is barbaric and a moral obscenity. How many more gay men in Jamaica should be brutally murdered before Prime Minister Portia Simpson Miller led government, stand up to the hate and murderous anti-gay culture and it's people?
As Towleroad reported late last month, a 17-year-old transgender woman named Dwayne Jones was murdered in the same area late last month by a mob which pursued the teen, "chopped and stabbed him to death" and left his body in some bushes, according to the radio station Irie FM.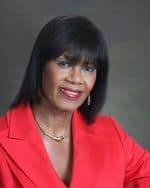 LGBT people's lives have improved somewhat in Jamaica since Time magazine ran a piece in 2006 with the provocative title "The Most Homophobic Place on Earth?: for example, homophobic mobs were nowhere to be seen at the country's first Pride celebration in 2010.  And Jamaica's current prime minister, Portia Simpson-Miller, said during a debate before she took office that LGBT rights would be safeguarded by her administration:
"Our administration believes in protecting the human rights of all Jamaicans. No one should be discriminated against because of their sexual orientation. Government should provide the protection…."
Nevertheless, homophobia and anti-gay attacks are still rampant in the island nation, with Moriah's death another tragic example of such bigotry.  Earlier this week, we reported on a group of five gay men who were trapped and barricaded in their home by an anti-gay mob and had to be rescued by police.
Moriah's death adds to the growing numbers of a sad statistic that has no place in the 21st century.  Hopefully, someday soon, we won't have to share stories like his anymore.