Conservative Maryland Delegate Don Dwyer, who in 2012 had a drunk boating accident which injured four children and earlier this year blamed the drunken accident on the fact that some of his GOP colleagues voted for marriage equality, has been arrested for DUI, CBS Baltimore reports: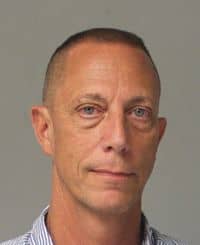 "The officer was immediately concerned for the safety of everyone on the road," said Justin Mulcahy, Anne Arundel County Police spokesman. "It was driving erratically to say the least. It crossed over several lanes of traffic multiple times, onto the shoulder several times as well, even getting in front of vehicles."
According to the official police report, during the traffic stop, the officers could smell a strong odor of alcohol, Dwyer's speech was slow and slurred, and his eyes were glassy and red.Police say Dwyer was traveling 70 mph in a 55 mph zone Tuesday morning. His car registration was expired and suspended for emissions, according to the police report.Police say he failed three field sobriety tests and refused a breath test.
Watch a news report on Dwyer's arrest, AFTER THE JUMP…
Last January, Dwyer said that a separation from his wife and the fact that Dels. Tiffany Alston, Wade Kach and Bob Costa voted for same-sex marriage, an issue he spent years crusading against, drove him to drink which culminated in the boat crash which fractured the skull of a five-year-old girl:
"That betrayal really affected me," he said. "I was physically ill. You pour your heart into an issue like that and it's devastating."