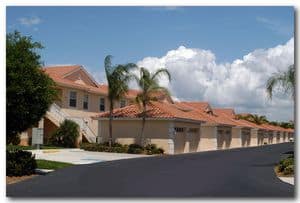 A condo association in Venice, Florida has decided to outright ban any homebuyers who are "living in sin". That is: 
"The sale, lease, or transfer of a Condominium Unit may be made only to an individual, to a husband and wife jointly, to the trustee or trustees of a trust, the beneficiaries of which are limited to an individual, a husband and wife, or the lineal descendants of a the husband and wife, or either of them, or to a partnership organized for the purpose of holding title to a Condominium Unit and the partners of which are an individual or husband and wife."
That's a statement from the "comic-sans-riddled" official website of Casa Di Amici, the association that adopted the controversial policy as of July 31, 2013. Perhaps even more troubling is the fact that, according to 10 News Tampa Bay, the policy is completely legal under Florida Law.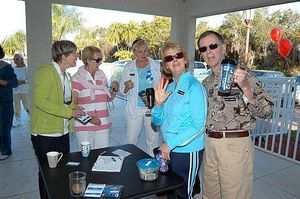 Julia Nowak, an openly-gay realtor who rents a condo in the complex to her elderly parents, discovered the discriminatory policy after receiving a document from Casa Di Amici. "I could not believe what I was reading," she said, "it basically says you have to be either a single person or a husband and wife to purchase a unit here…I hope there is public outrage [that] people will discriminate in this day and age."
It is worth noting that this policy doesn't just discriminate against same-sex couples. Opposite-sex couples that aren't recognized as "traditionally married" are barred as well. 10 News reports that:
"The City of Venice has a domestic partnership ordinance that might have allowed Nowak to fight the new policy, but the condos with a Venice mailing address are actually in unincorporated Sarasota County, which doesn't have a human rights ordinance…the truth is unless the state of Florida passes a human rights ordinance or domestic partners live in an area with that type of ordinance, what they call discrimination is perfectly legal."
Florida is unfortunately one of many states in the U.S. that bans marriage equality as well as refusing to recognize any other sort of same-sex partnership, and has no laws in place to protect LGBT people from discrimination in housing, employment, or education.