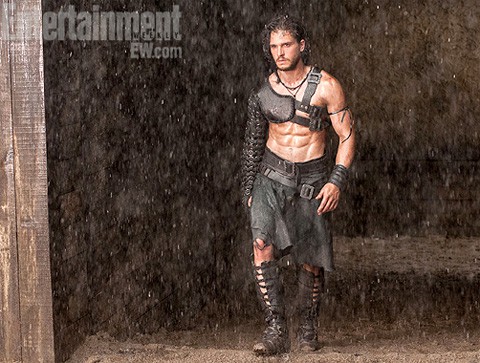 Entertainment Weekly offers up a new still from Paul W.S. Anderson's forthcoming film Pompeii.
Harington told EW:
"This is the first scene you see me in. It's set in London, in fact, and it's a scene where my character is a gladiator fighting in an arena. That's his gladiator look. It's a great little fight against three masked gladiators and sets up who he is and where he's going. You see me display my skills quite early on. It's a costume I don't actually wear for the rest of the film, but it's an establishing one."
More on the 3-D Mount Vesuvius eruption epic at EW.