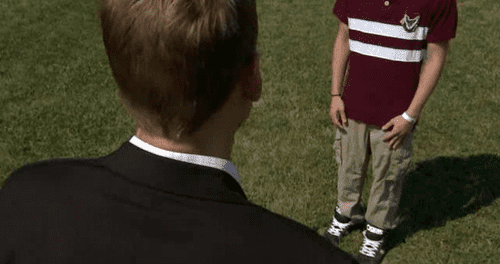 A gay Indiana teen fears for his life after a disturbing incident aboard a school bus. The alleged incident took place last Thursday, during a bus ride home from Southport High School in Perry Township, Indiana. The victim, identified solely as "W.R." by Fox 59 News, has reportedly experienced repeated harassment by classmates ever since coming out some years ago. "It freaks me out. I'm anxious all the time," he said. "Whenever I'm at school I'm scared. I don't want to be hurt."
Things reportedly escalated last Thursday, however, when two bullies were picking on a friend and he intervened. The bullies then turned their attention to him and began using anti-gay slurs. Shortly after that, the slurs became threats. "Whenever we neared my stop, they were talking about how they wanted to get off the bus and 'beat my a–,'" said W.R. As he went to leave, one of the bullies blocked his path. That's when the situation began to get physical:
"I tried to push him out of the way, just to be able to get off the bus," W.R. said. "And if he was going to try and harm me, just to run home…He grabbed me by the backpack, pulled me into a chokehold, put me into one of the seats…He punched me three times, and then put me into a chokehold and strangled me for a good 10 seconds."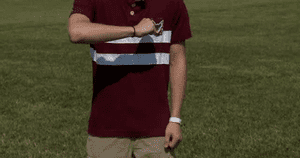 W.R. reportedly suffered bruises to his neck, mouth, and face. Nevertheless, both students were kicked off the bus that day. W.R.'s mother rushed her son to the hospital immediately after he returned home. She then called police to notify them of the incident. She also asked the school district to supply footage of the incident from the school bus' standard-issue surveillance camera. The district subsequently denied the request, saying that "The video camera on the bus was inoperable at the time," and that said footage does not exist. 
The victim's mother calls the situation "deplorable", adding that:
"My child was strangled on the bus. My child was beaten and strangled. He could not breathe… My son is now fearful, not only for being beat, but he's fearful for his life. I don't want to see another child—not just mine—another child hurt. This needs to stop."
When asked for a comment by Fox 59, the Perry Township School District acknowledged the incident, saying that: "Bus suspensions were merited for both students. In addition, a police report has been filed, no arrests have been made." Both students have reportedly been assigned separate bus routes in the wake of the incident. The incident is also currently under investigation by local police. 
Watch FOX59's report (warning: autoplay), AFTER THE JUMP…