Anti-LGBT mob violence continues in Cameroon.

3 teens charged in murder of baseball player because they were "bored". Here's video of the victim's devastated parents.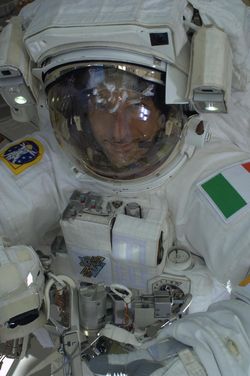 Italian astronaut Luca Parmitano describes almost drowning in space: "At first, we're both convinced that it must be drinking water from my flask that has leaked out through the straw, or else it's sweat. But I think the liquid is too cold to be sweat, and more importantly, I can feel it increasing. I can't see any liquid coming out of the drinking water valve either."

Kanye West has come to this.

Anderson Cooper's stalker told detectives: "I have a crush on Anderson, he is not in any danger."

Hugh Jackman gets his nipples tweaked.

VEVO coming to Apple TV and Samsung Smart TV.

Dr. Phil asks Twitter if it's okay to have sex with a drunk girl.

White House to hold LGBT briefing on 'Obamacare'. "The email invitation, which is dated Aug. 20 and signed by LGBT liaison Gautam Raghavan, was apparently delivered to leaders within the LGBT community that support President Obama. It says Secretary of Health & Human Services Kathleen Sebelius will deliver a keynote address at the briefing. The administration is also set to provide an overview of the Affordable Care Act in addition to talking about key provisions related to the LGBT community and the enrollment effort for health insurance exchanges."

Dior releases teaser video for new Robert Pattinson campaign.

Muscle dude works out on the subway.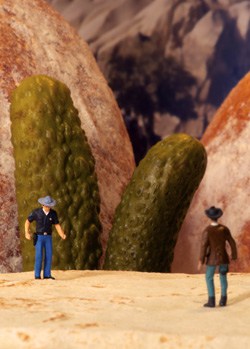 William Kass's 'minimize' project: showdown at the gherkin corral.

Study reveals anti-homophobia policies in schools reduce alcohol abuse for all students: "Schools with anti-homophobia policies and clubs are safer schools, and safer schools mean students are less likely to abuse alcohol, regardless of their sexual orientation, researchers at the University of British Columbia have found."

Washington Post publishes transphobic op-ed by Southern Baptist Convention.

Opponents of California transgender student law submit referendum paperwork to overturn it: "We respect that some students are struggling with their own sexual identity, but we ask for respect for the other students who will be humiliated when a boy walks into the (girls') locker room," said Karen England, who is executive director of the Capitol Resource Institute and the contact point on paperwork submitted to the attorney general's office. "This is a privacy issue, a safety issue, and a common sense issue."

Charlie Hunnam to get 50 Shades of Grey role?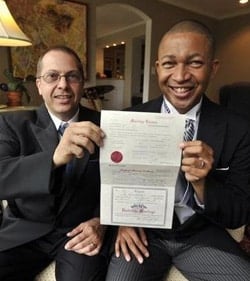 Elizabeth Goreham, the mayor of State College, Pennsylvania, hosts marriage of gay couple at her home. "I'm not giving up," Goreham said, adding that she will continue to host same-sex ceremonies until she is able to officiate. "I want to do this."

Billboard editor calls out Lady Gaga on Twitter for attempting to "game" the charts.

James Franco to star in his own reality show on Ovation network.

Mob of 30 people assault trans sex workers in Ankara, Turkey: "The incident took place towards 10 pm local time last night by a crowd of mixed crowd of men and women. The group assaulted trans sex workers with bats and gas sprays. While several women have reportedly been injured, some automobiles belonging to trans people were also damaged. The assaulting group arrived in Iskitler by 4 automobiles, Pembe Hayat advocate Ahmet Toköz claimed. Eyewitnesses have also reported license plates to police authorities. License plates have been declared as fake by the police."